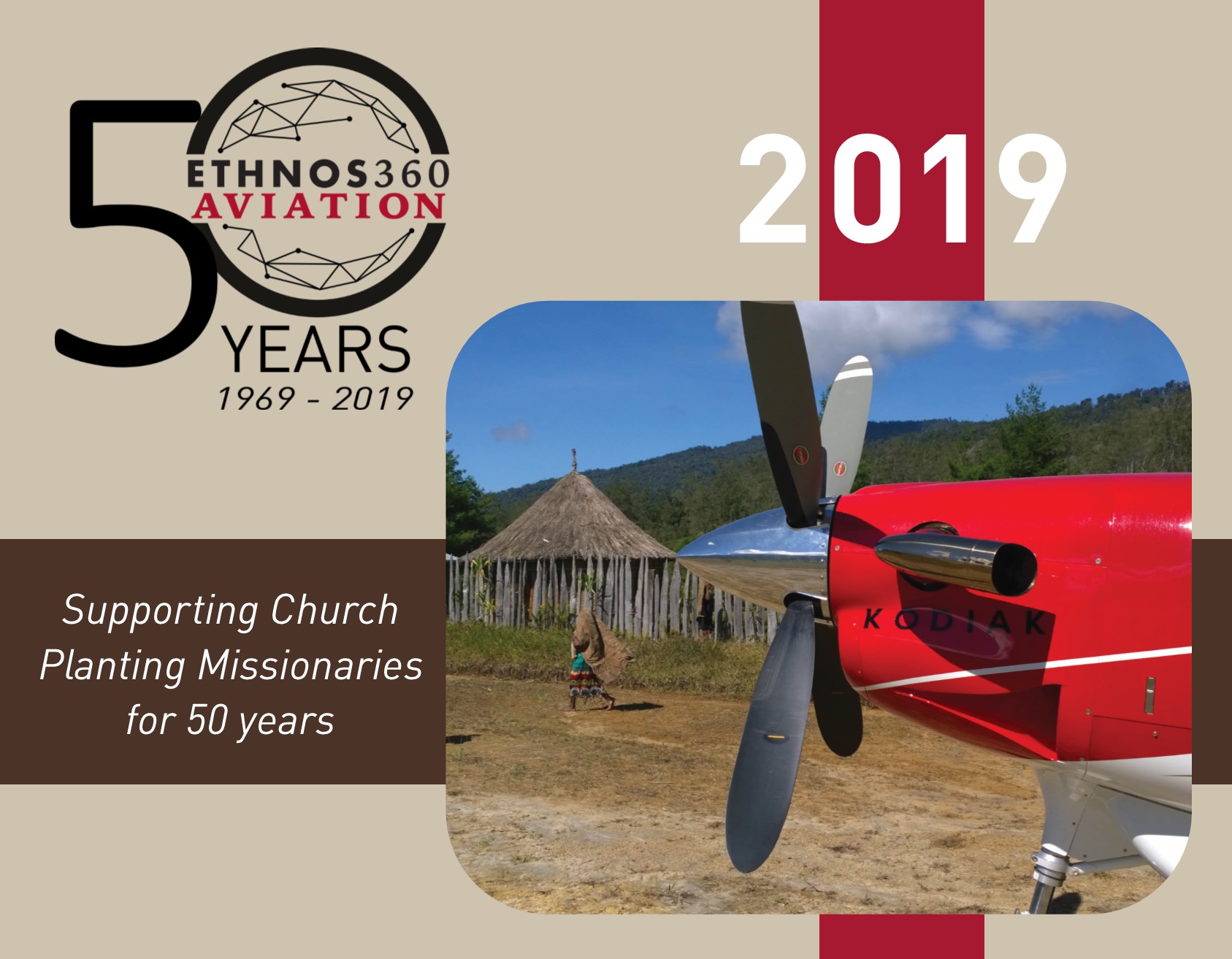 2019 gives us cause to celebrate and much to thank God for! It was 50 years ago in 1969 when Jim Ferguson and Forest Estelle standardized operations by establishing the official aviation program of New Tribes Mission. All they had was a cornfield and a pole-barn hangar.
A lot has happened in these last 50 years, and we would love to share our story with you. We do just that in our 2019 50th anniversary calendar. If you are on our mailing list or support one of our missionary aviation staff members, you will automatically receive one of our calendars. If not, we will be happy to send you one free of charge just for signing up for our mailing list.
Then see all that God has done through Ethnos360 Aviation to help Ethnos360 missionaries establish "a thriving church in every people group."