The people were incredulous at the news! A helicopter? Coming to three humble villages in Asia-Pacific to pick up church leaders for a Bible conference? The doubts were fierce! These Christians must be lying.
"If the helicopter comes, I will cut off one of my fingers," swore a man in one village.
In another hamlet, a man gave an oath: "If the helicopter comes, I will give my house and my garden land to [the church leaders]."
"If it shows up, I promise that my whole congregation will leave my church and start coming to your church," pronounced the pastor of a church teaching false doctrine in the third community.
Very serious words! In the Taliabo culture, promises like these stick and must be acted on. So why such promises?
"It seemed a prideful thing for normal, average people to claim that a helicopter would pick them up," says NTM Aviation chief pilot Daren Spence, who recently visited Taliabo and heard the story. "Normally, only regents or governors would arrive in a small village via helicopter."
But the day came. "In each of the three villages, there was total shock … for never in people's wildest imagination would a helicopter show up to pick up such low-class villagers," said Daren.
As pilot Steffan Pyle whisked the conference attendees away, the bystanders were left behind to worry about their rash promises.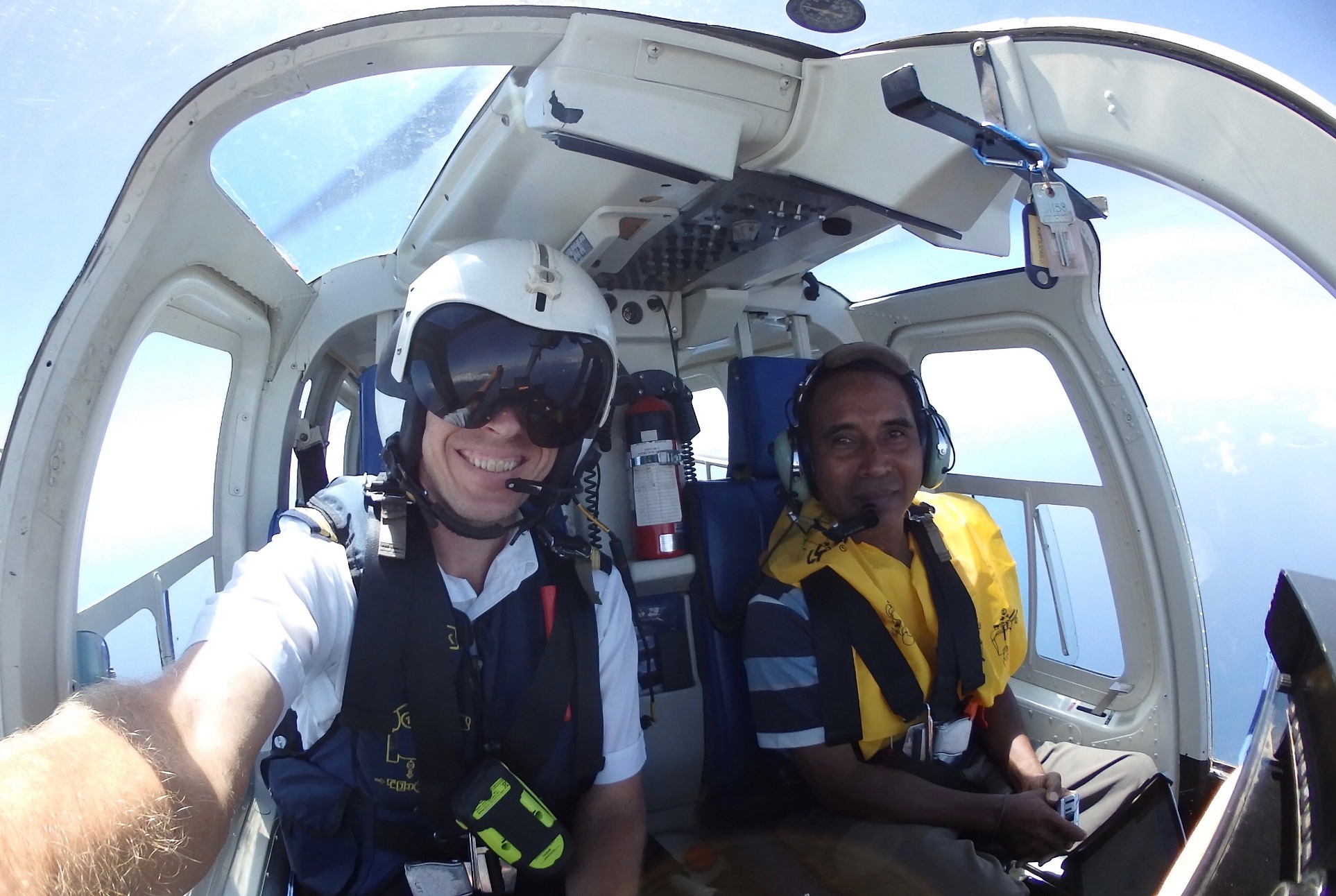 A week later, the helicopter returned with the travelers. With no arguments, they freely extended grace to those who had made the hasty vows. They urged the man who had promised to give up his house and gardens to keep them. The villager who had promised to cut off a finger didn't. And a majority of the members of the church teaching salvation by good works are now going to the Bible-teaching church and hearing the truth. Even some from another religion are attending just to see what is going on.
"The Lord has used this event … to bolster respect for His church. People have seen that these Christians can be trusted. When they say something will happen, it does. They are not liars like they were assumed to be," observed Daren.
"These flights were only possible because God's people have invested in the flight program," says Daren. That means you! When you give to Missionary Flight Sponsorship, you are helping unbelievers see God in action, providing air service for very isolated believers to have interaction with other believers. Thank you!