There's nothing like an honest look in the mirror to tell you what's really going on.
A few years ago, Brian Pruett held a mirror up to the Cessna 185 fixed-wing flight program in the Philippines. He and his team had tweaked it to top working condition. But something seemed to be missing.
Airstrips! They could not get through the red tape of building more airstrips. Even if they could buy land and get permission, the labor of building them taxed teams to the limit. Besides, the people to be reached lived in tiny, remote pockets – and some were nomadic. In many places, building an airstrip was a futile exercise.
So the airplane program – good as it was – faced a brick wall. "I couldn't see how what we were doing was going to help us finish the task of seeing a thriving church for every people group here," says Brian.
That's when the helicopter dream started.
"We took a huge leap of faith and trusted God to provide for the entire package – helicopters, flight and maintenance training, and the funds to operate them affordably so that they are utilized as the great tools they are." They focused first on using a smaller R44 to fill the gap until God provided an R66.
Four years later – thanks to your prayers and gifts – it is a reality. First an R44 arrived in the Philippines, then another. Just this year, the R66 arrived. And work is steaming ahead.
Now Brian can look in the rearview mirror.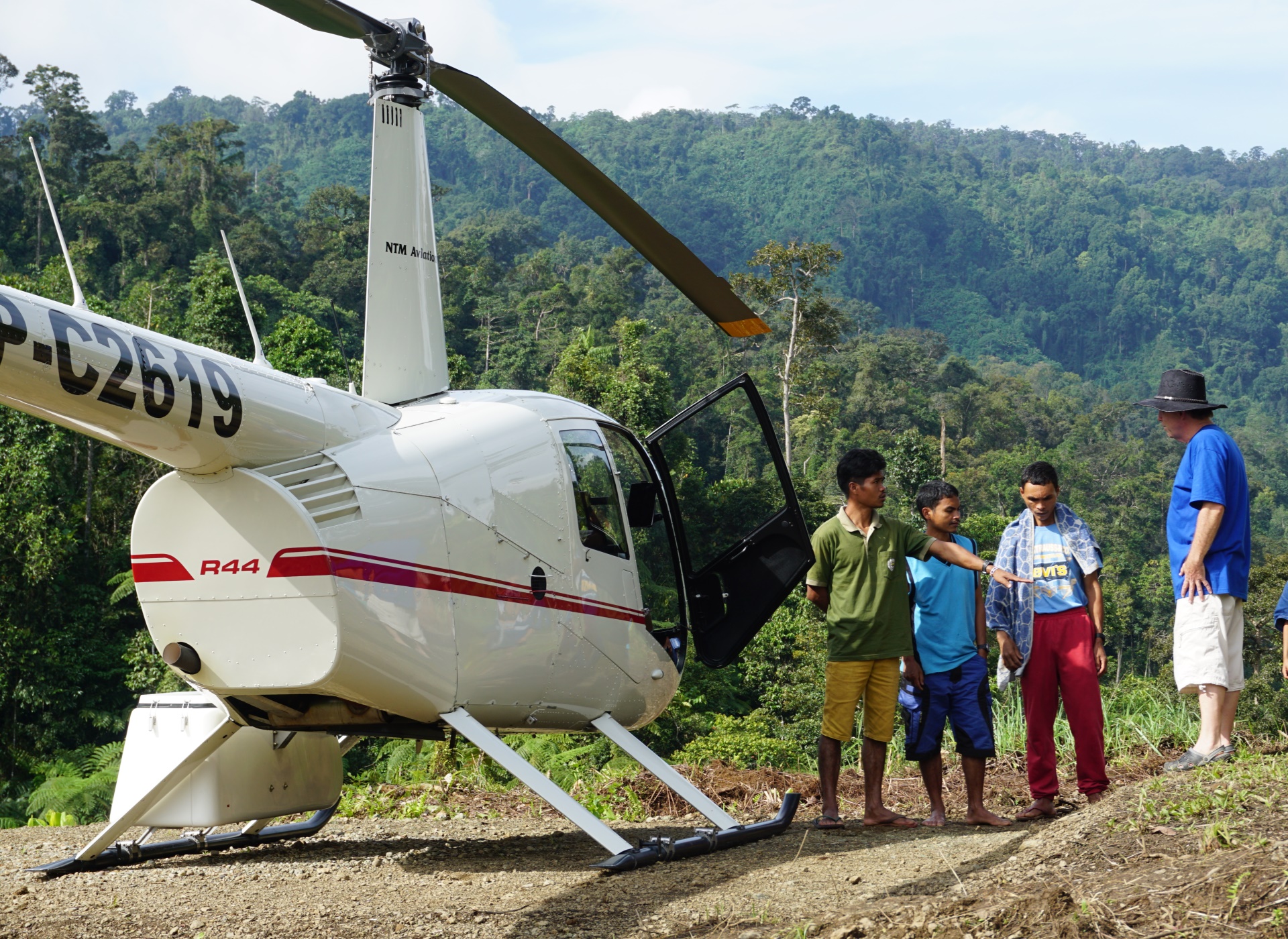 On a day a few weeks ago, he landed on the third of four helipads for the Tala-Andig tribe. "I had never met the people in this outreach until today," said Brian. It impacted him deeply — these are outreaches, not by foreign missionaries, but by the Tala-Andig themselves. "What an amazing thing," he said, "to be thanked by the tear-filled eyes of a Tala-Andig man who is now the missionary."
This was the tenth helipad that Brian and his team have opened in the last year on Mindanao and they're just getting started. And each of these new helipads was constructed and useable in less than two days! – a far cry from the one or two years of red tape and labor to build one airstrip, if it could even be done at all.
"You can do the math," he urges. "Ten helipads equals twenty days' investment. Ten airstrips equals twenty years' investment!"
Now these Tala-Andig missionaries can travel to outreach villages in ten minutes rather than one to two days of hiking – if they are in top notch shape.
Brian is deeply humbled by this look in the rearview mirror at all God has done bringing the helicopter service to reality. And he has a message for you:
"Thank you for being a part of this work in the Philippines. We have had a busy year and it feels like we're just picking up speed! How can we feel anything but gratitude and awe as we get wrapped up in this amazing task of telling the world about God's Son and His deep love for them."
Your participation in Missionary Flight Sponsorship keeps aircraft flying — making a noticeable impact in reaching the Philippines with the Gospel. Without you, the transition to viable, affordable helicopter transportation could not happen. Thank you!