Have you taken a long trip lately? You sure want to be prepared and not forget anything.

In just about a month, an NTM Aviation Robinson R66 helicopter will start on a long journey over the ocean to begin serving missionaries in the Philippines.

And the aviation technicians here at aviation headquarters have been hard at work, making sure everything is tested and no detail is overlooked.
What was once a blue helicopter went through paint stripping and hours of "wet sanding," to prepare it for its new "coat." It now wears the red and white scheme of NTM Aviation, great for visibility and easy to identify as part of our fleet.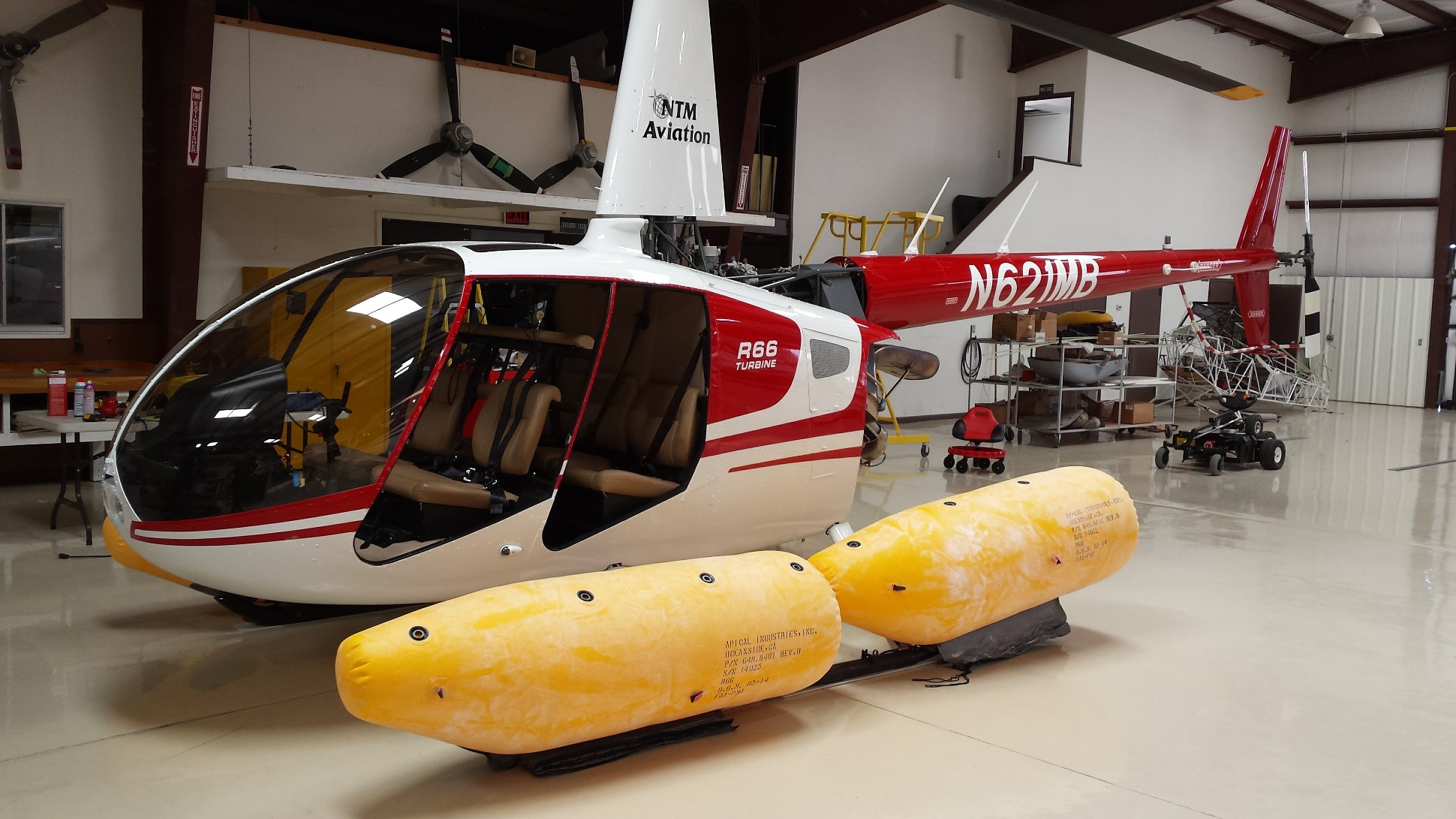 How about those "boots"? Actually, the yellow tubes on its skids are emergency pop-out floats that we were testing. They will provide tremendous security to passengers and crew as they fly over hours of ocean to isolated islands to bring the Gospel. In the event of an actual over-water emergency, the pilot would trigger a switch to inflate the floats.
The R66 helicopter sports a new name too: N621MB. The letters MB were chosen in memory of Martin Burnham - an NTM Aviation pilot who lost his life after being captured and held, along with his wife Gracia, by rebel forces in the Philippines. Martin is still remembered and highly regarded by aviation authorities there. With the R66 named for him, Martin's ministry will come full circle back to the Philippines.
Will you help the R66 on its journey by praying?
Pray for disassembly and containerizing.
Pray for paperwork as it leaves the USA and as it arrives in the Philippines.
Pray for God's protection as the container crosses the ocean.
Pray for quick reassembly and readiness for ministry.
Pray for available land to build a new hangar.
Most of all pray that God will use this helicopter to reach further and deeper into places still without the gospel.
Read more about the preparation process and see additional photos.
To help get the R66 into service in the Philippines, go to our project page.
If you missed reading a copy of our January 2017 NTM Aviation Journal, you can now read it here on our website.