... and people freed!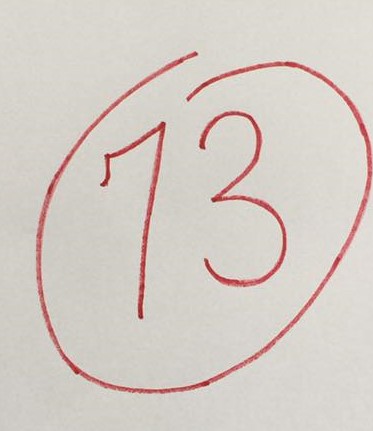 Seventy-three! "[That's] 72 more than we ever asked the Lord for," posted Vina le Roux. "We always said that if just one gets saved, it will have been worth it."
Philip and Vina le Roux just finished teaching the foundational Bible lessons in several locations around the isolated island where the Agutaynen people live. And the response has been more than they could have ever imagined or hoped.
Back in 2013, the barriers loomed large. For one, the people were not receptive to the le Roux family bringing a message from God.
But that all changed when Typhoon Haiyan hit in 2013 and the island was practically wiped clean of everything but the people.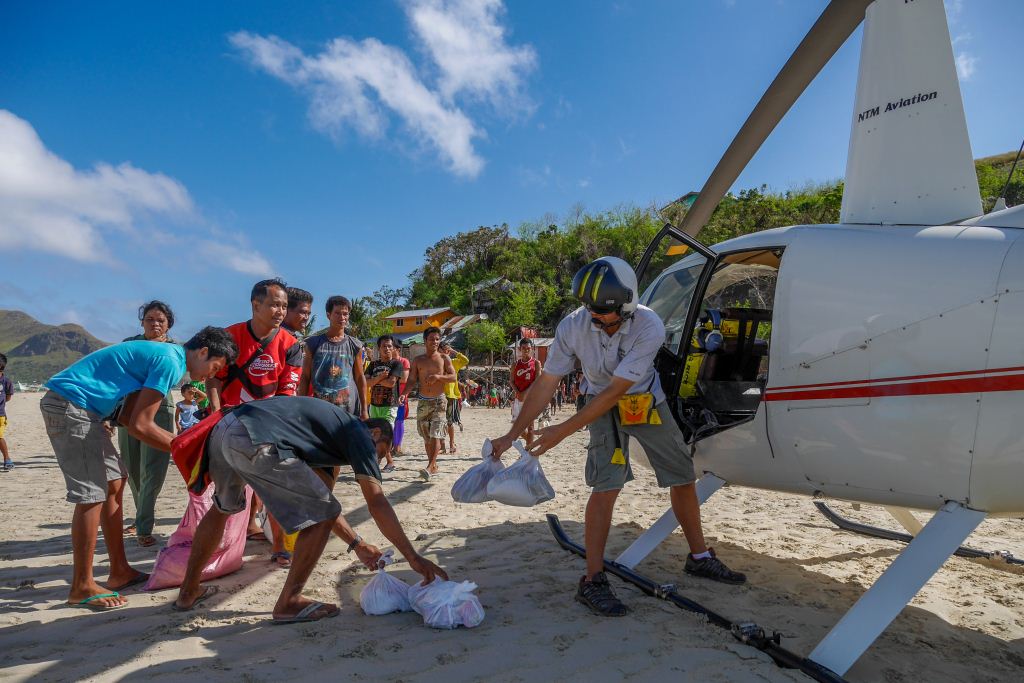 By God's orchestration, Ethnos360 Aviation's R44 helicopter became the life link for these people. Pilot Zach Keller flew load after load of food and supplies to the island. And for months, Ethnos360 Aviation helped to rebuild the livelihoods of the people.
Finally, the people were ready to accept the le Roux and help them learn the language and culture – and ultimately listen to the message of the gospel.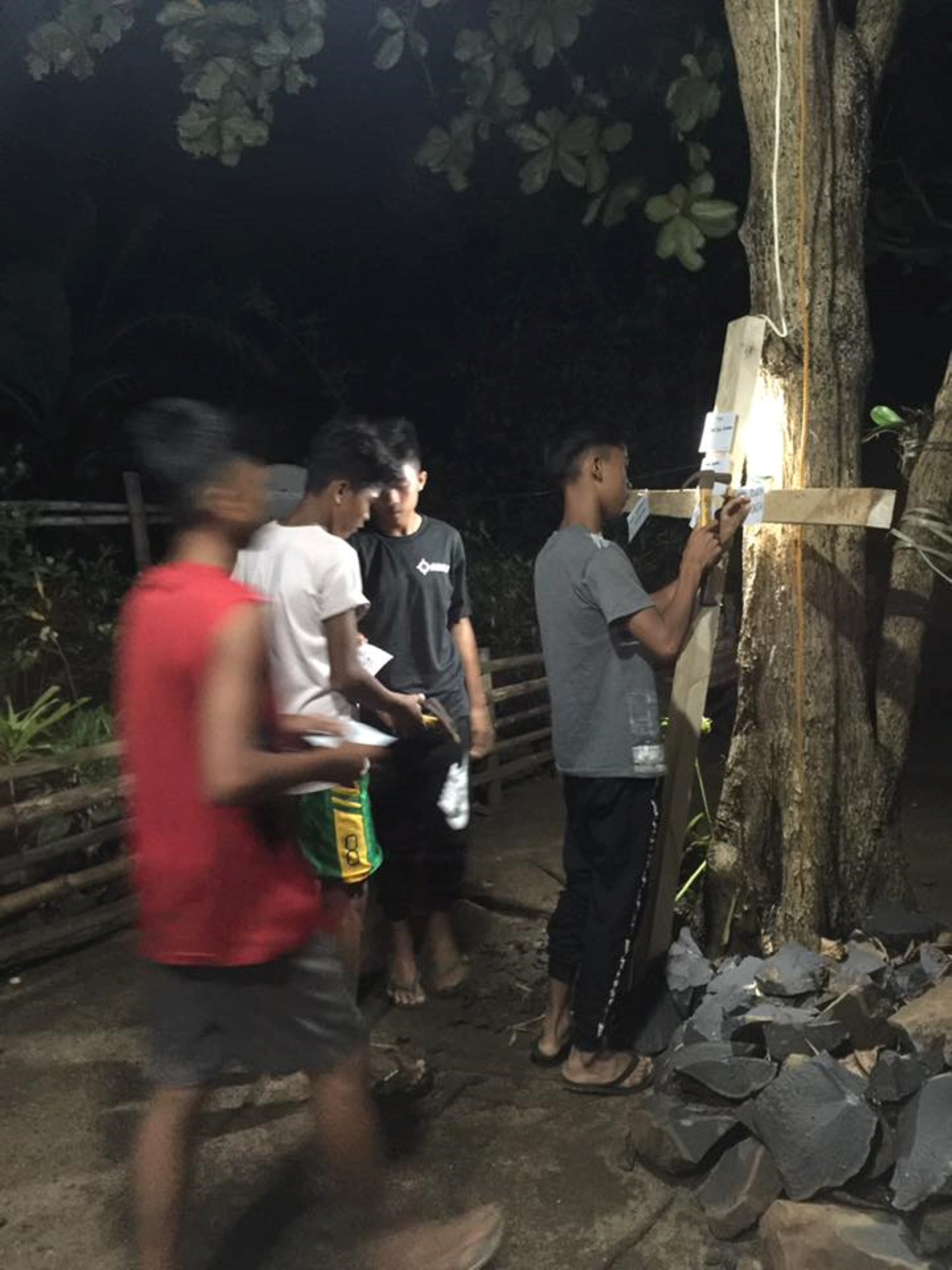 New believers nailing their names to a cross
Were you one who prayed for these people when their island was wiped out? Did you give so they could rebuild their lives? Thank you! God is now showing the fruit of your labors, and you have brothers and sisters among the Agutaynen!
The le Roux team now faces the loving task of nurturing these new believers. The helicopter is still their life link. Keep praying. You can have a part in helping make flights affordable.