Pilot Brian Schaadt carefully washed every inch of the R66 helicopter.
Only two weeks before, it had arrived in port in the south Philippines. After assembly and test flying, pilots Brian Pruett and Brett Randolph were ready to fly it north to the island of Luzon.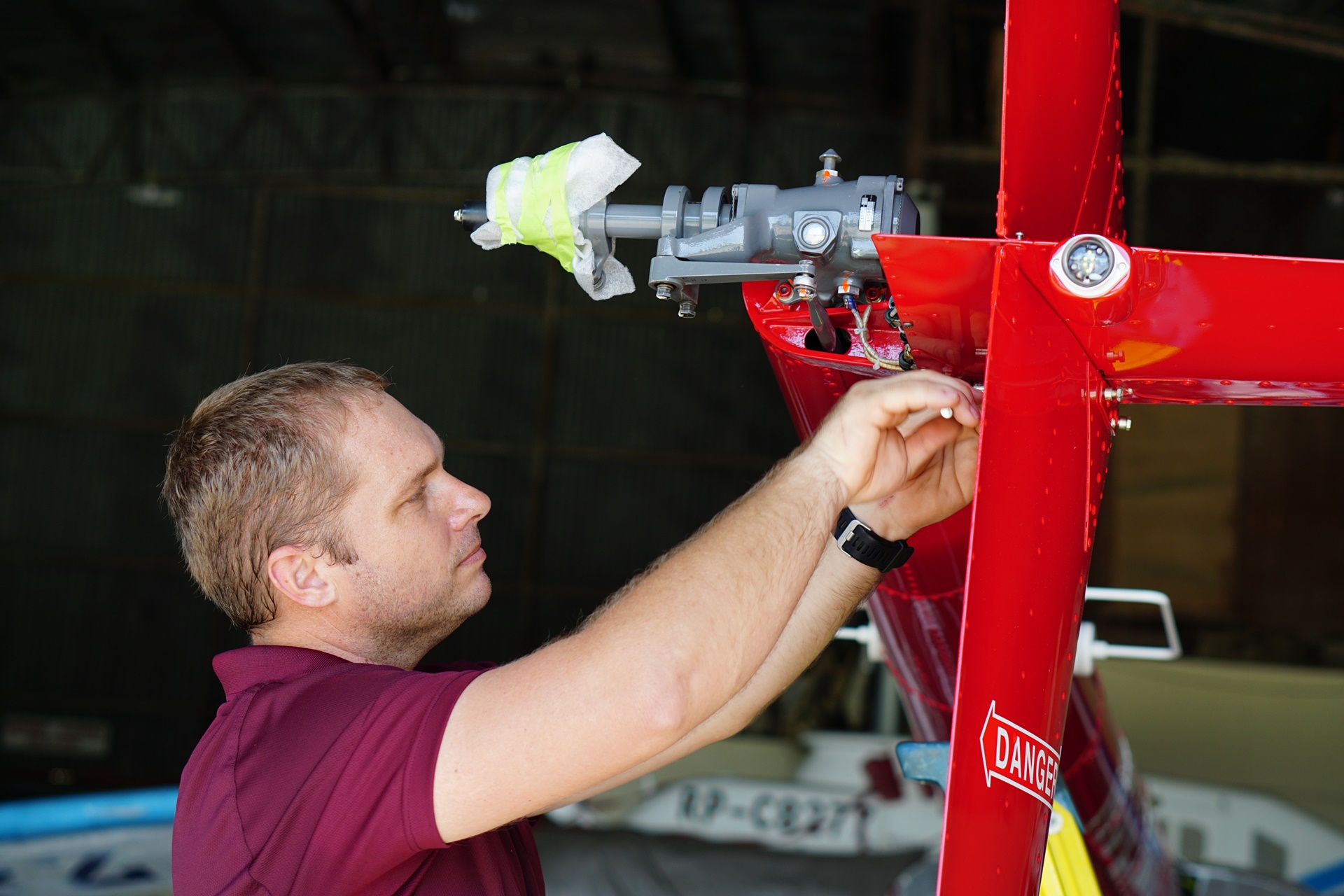 Brian Pruett felt a bit of exhilaration: This was his first time to do this trip without packing extra fuel on board. Unlike the R44 which uses avgas, the R66 uses jet A — and he was sure this fuel would be available along the way, a huge bonus on such a long flight. Of course, also knowing the R66 has emergency floats gave peace of mind as they flew over long stretches of open ocean.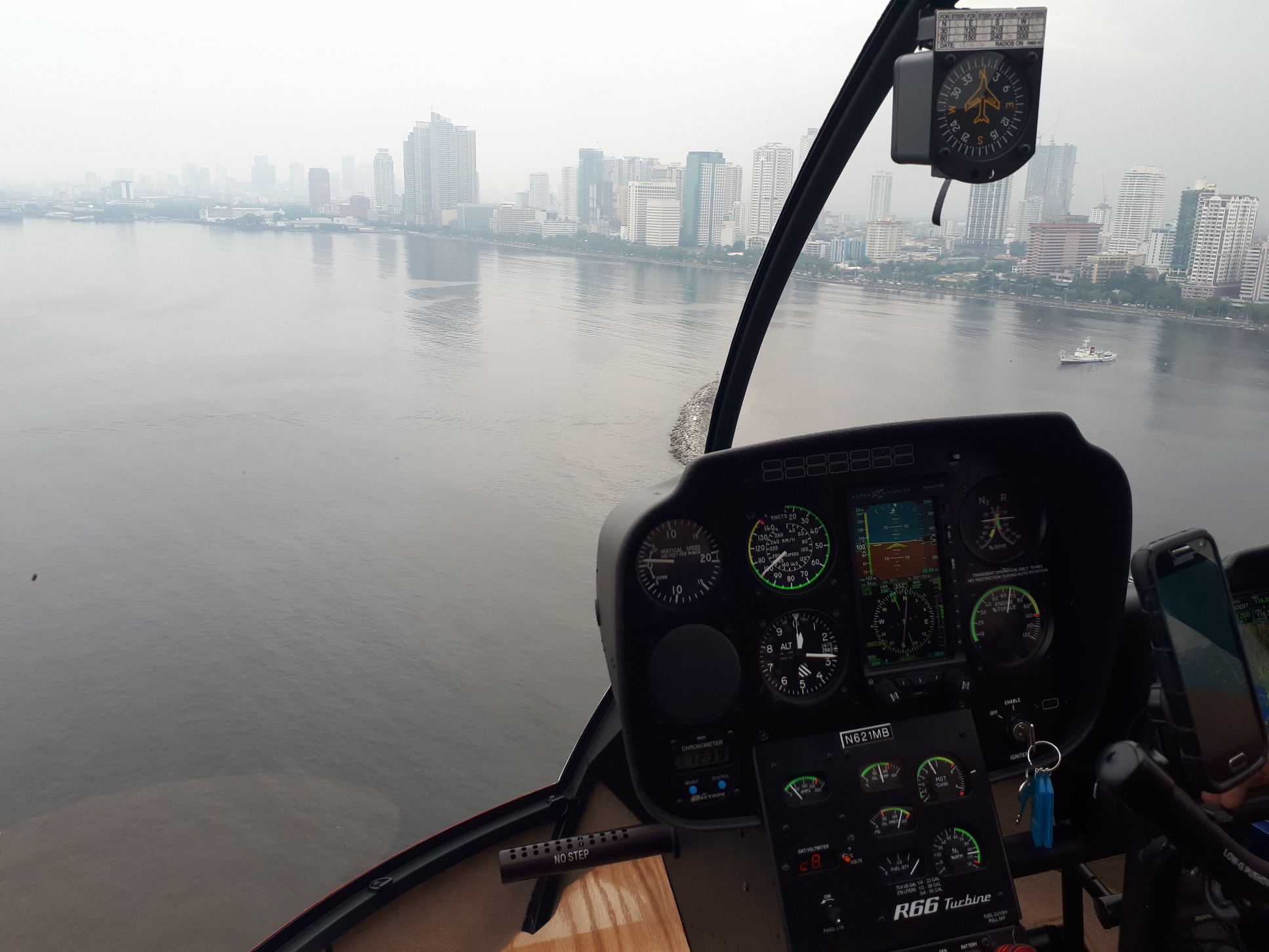 The trip took only 7 1/2 hours, including two 40-minute fuel stops. "In the past with the R44, I've had to stop three or four times to refuel, with three of those times using avgas I brought on board in a spare tank." And sometimes, he's had to overnight while waiting for a fuel station to open.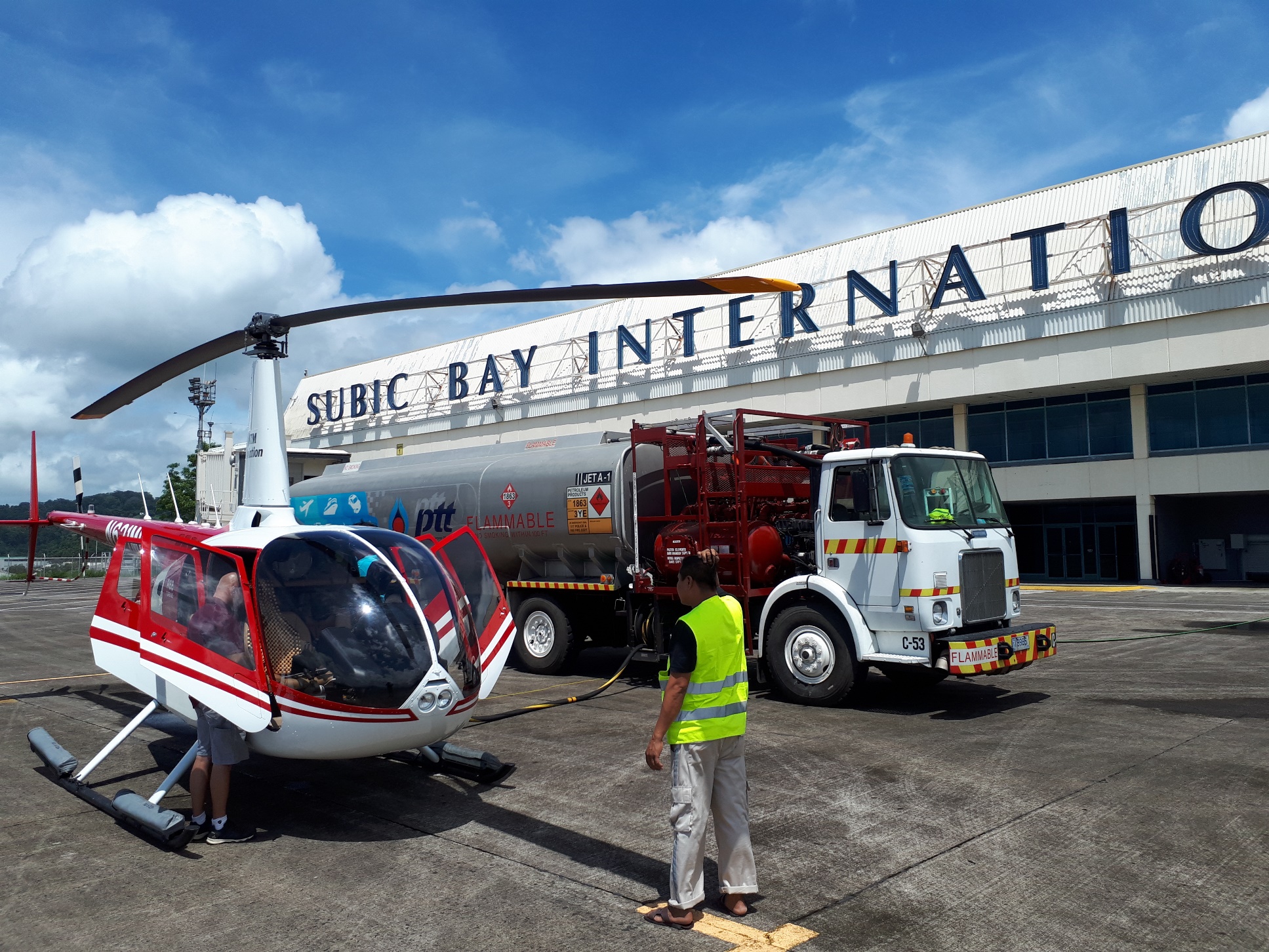 Just after lunchtime, Brett and Brian arrived on Luzon where Brian Schaadt will initially use the R66.
Brian Schaadt's first job was to give it a good scrub. "Washing it gives me a chance to see every inch up close," he says.
He noted the impeccable paint job that the crew at NTM Aviation in McNeal, AZ, had done before they shipped it over.
And he was relieved to see no damage at all from its voyage in the sea container.
But most of all, he anticipated the satisfaction of using the R66 to do what it was meant to do: fly missionaries.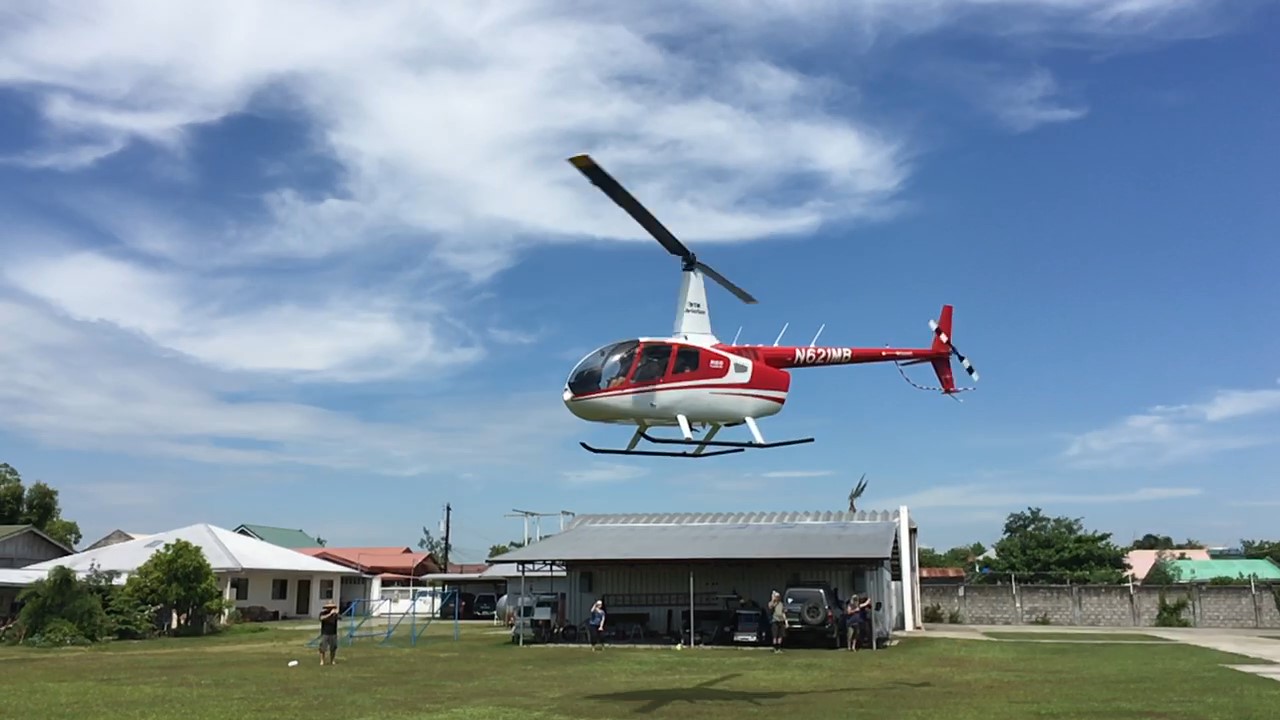 On its first day in service, Brian Schaadt moved church planters Dan and Philippa Brooks and children into the Ga'dang people group.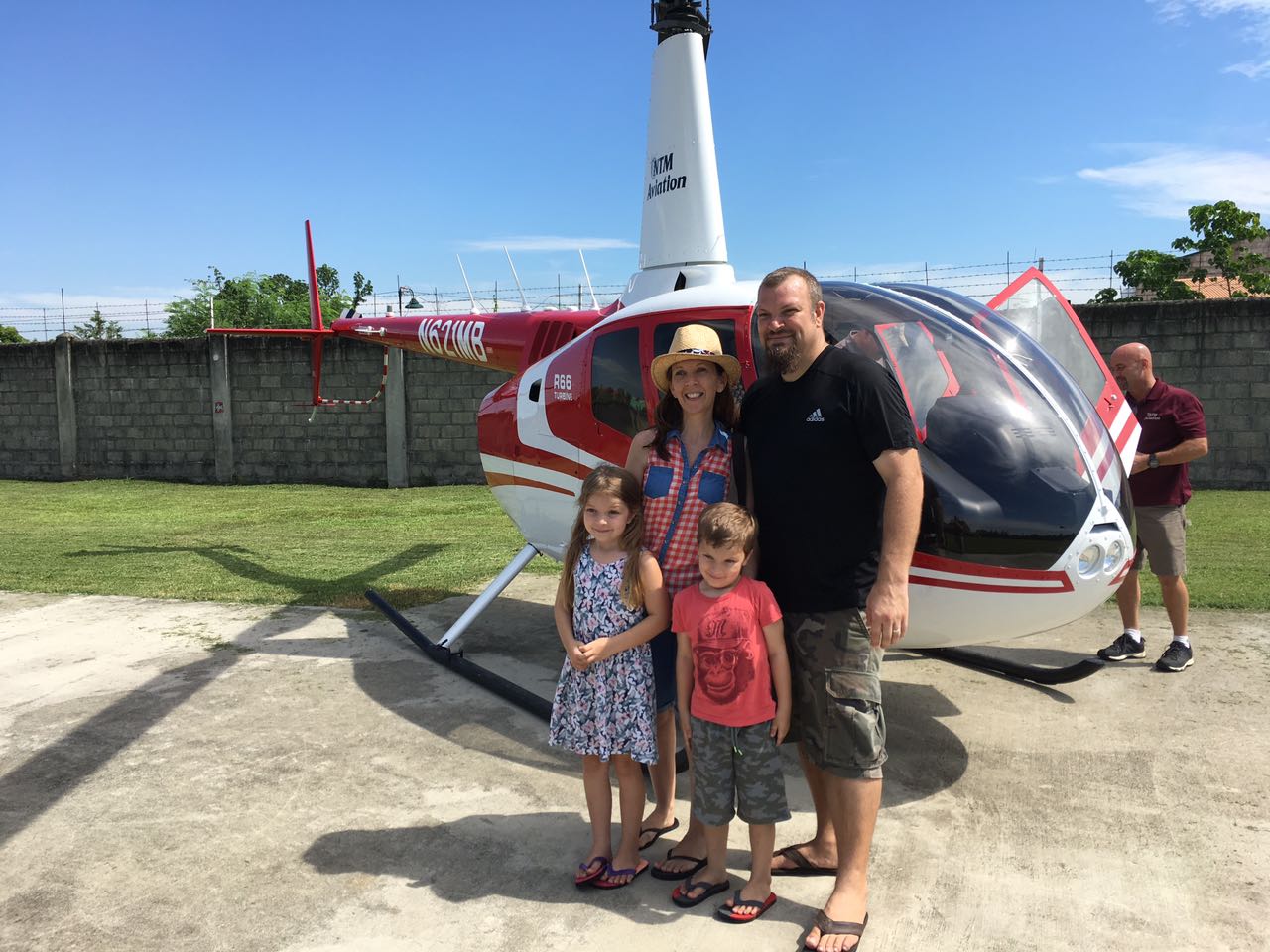 "It was an amazing day," observed Brian Pruett. "The R66 did three flights. Impressive with how it handled the cargo! I think it earned some serious respect."
That day was just the beginning of a busy week for Brian Schaadt. He jotted down his flights:
flew some short term missionaries to help a mother with homeschooling
delivered my own daughter to visit a friend in the tribe
carried groceries and building supplies
brought a missionary mother back to her family after being out in town for medical checks
medevac'd a tribal man who was shaking with fever from a badly infected wound on his foot
At the end of the week, he could say with satisfaction, "It seems [the R66] is doing just what it was created to do and doing it very well."
We invite you to join us in finishing up the R66 project in the Philippines.