As Jon Leedahl climbed out of the Kodiak yesterday, Adie could tell even before he said a word. "It looked very positive from the grin on his face!" Jon had just finished his Kodiak flight evaluations with International Chief Pilot Daren Spence and John Mark Estelle, Chief Pilot for NTMA-PNG.
One year and two months ago, Jon lost his right leg in a nearly-fatal road accident in Papua New Guinea. "After God miraculously saved Jon's life, we have had endless prayers, months of recovery, countless people cheering us on and huge hurdles that God has given Jon the strength and endurance to overcome," say the Leedahls.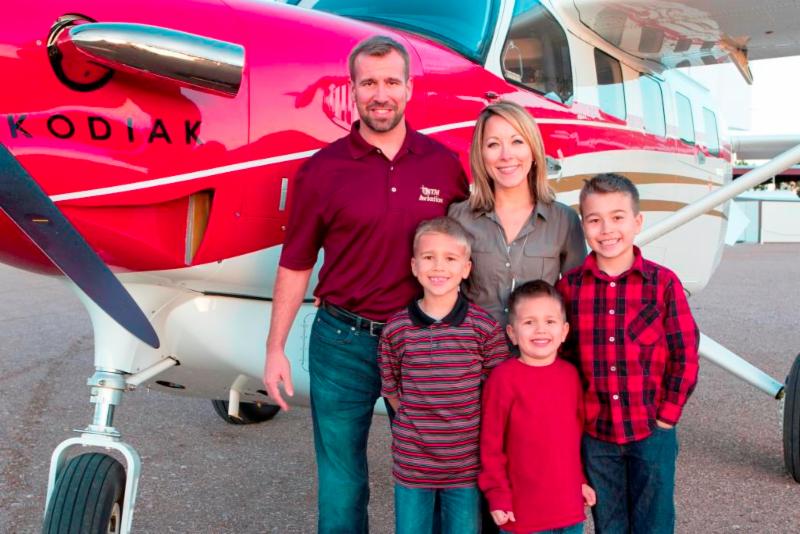 Now the last hurdle! Yesterday, Jon was given the go-ahead to return to PNG to begin a field checkout to fly the Kodiak! Thanks to you for praying steadfastly for Jon and Adie and family over the last year. In their words, "We sit in awe of God and say, to God be ALL the glory, honor and power. Please PRAISE God with us!"