Starting out a new year with bills paid sure feels good, doesn't it? So, Ethnos360 Aviation is feeling very thankful!
Project to fund the helicopter and hangar in the Philippines – PAID!
Project to fund the Brazil helicopter and hangar – PAID!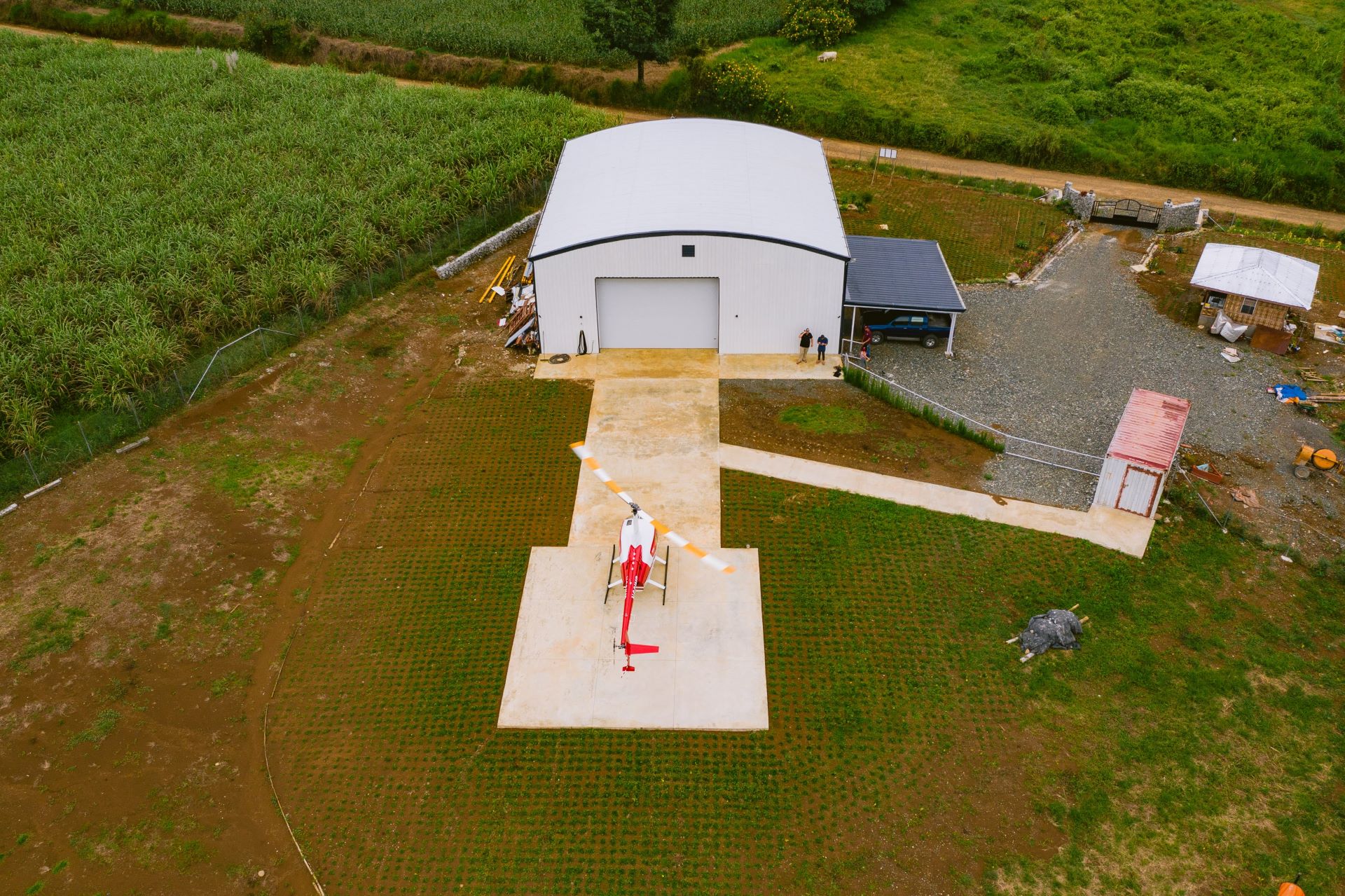 The R66 in front of the hangar in the Philippines
We stand amazed at all God has done. And He has chosen to work through you! Your gifts and prayers mean that church planters in the Philippines and Brazil can be assured of reliable helicopter flights in 2020 and beyond.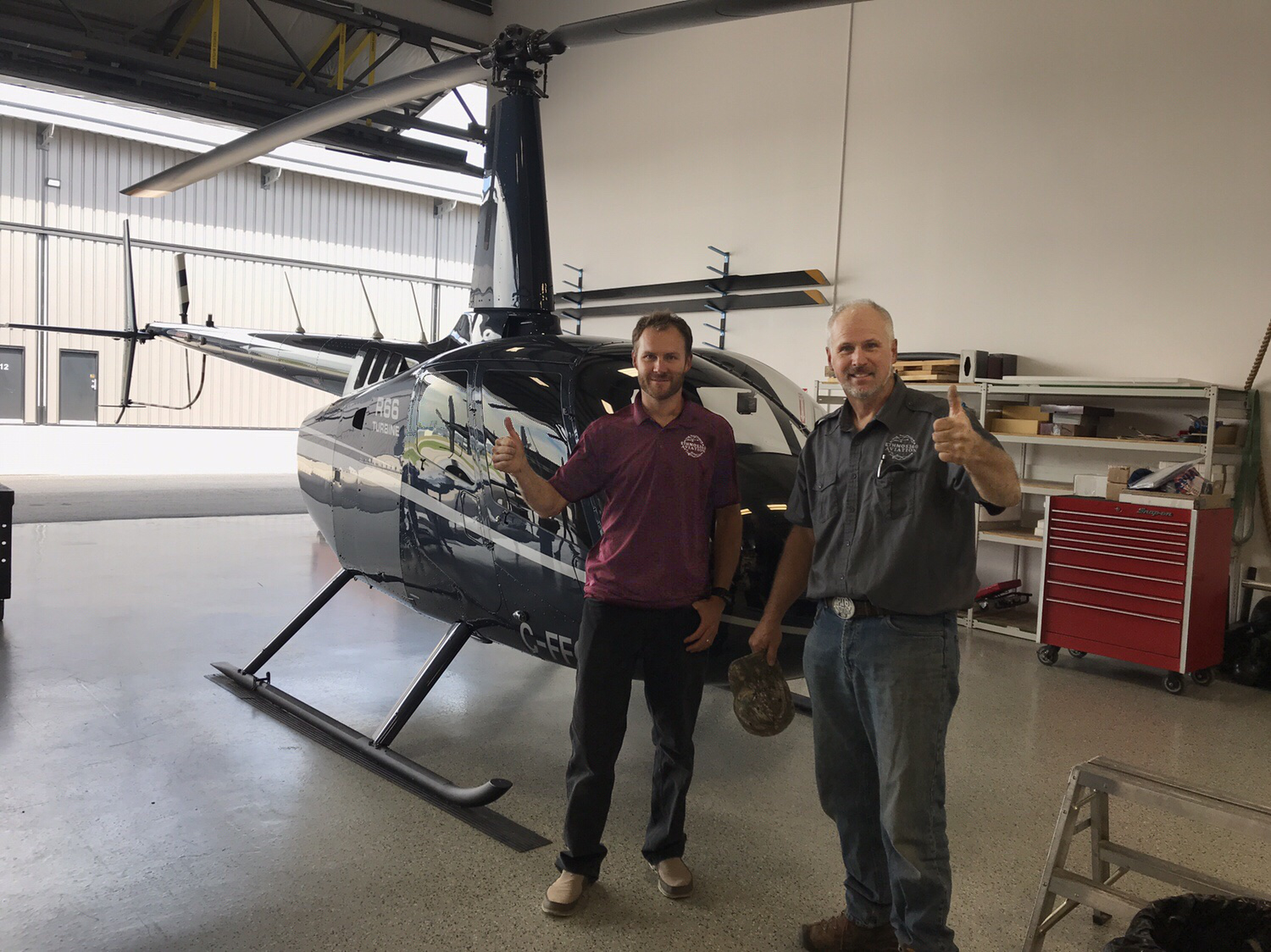 Nathan Willems and Larry Dye with the Brazil R66
And talk about a jumpstart to the year! For some teams in Brazil, the helicopter will bring the first flight service they've ever had. They'll be trading years of bumpy roads, treacherous rivers, and arduous trails for mere minutes in the Robinson R66. The savings in time and energy will be astounding.
Stay tuned for updates as the R66 is dedicated in Anápolis, Brazil, on January 26 and pilot Jeremiah Diedrich flies it to the Acre region to begin service.
And just in case you thought that we were all done with projects -- we're not! People groups in Papua New Guinea keep asking for missionaries to bring them God's Word. To expand our reach, we'll need to replace our 40-year-old Long Ranger helicopter with three R66 helicopters. You can extend your mission influence this year by trusting the Lord with us for these helicopters.
Thanks for being a part of this vital ministry!