Typhoon season hit the Philippines this year, as it does every year. Brian Schaadt, piloting an R44 helicopter on the island of Luzon, stood ready to help as news of devastation started coming in.
"An entire village evacuated their homes in order to camp at a place which is literally near the end of the mountain road," wrote Brian. "They were scared to stay in their homes any longer once the landslides from heavy rains threatened to wipe them out."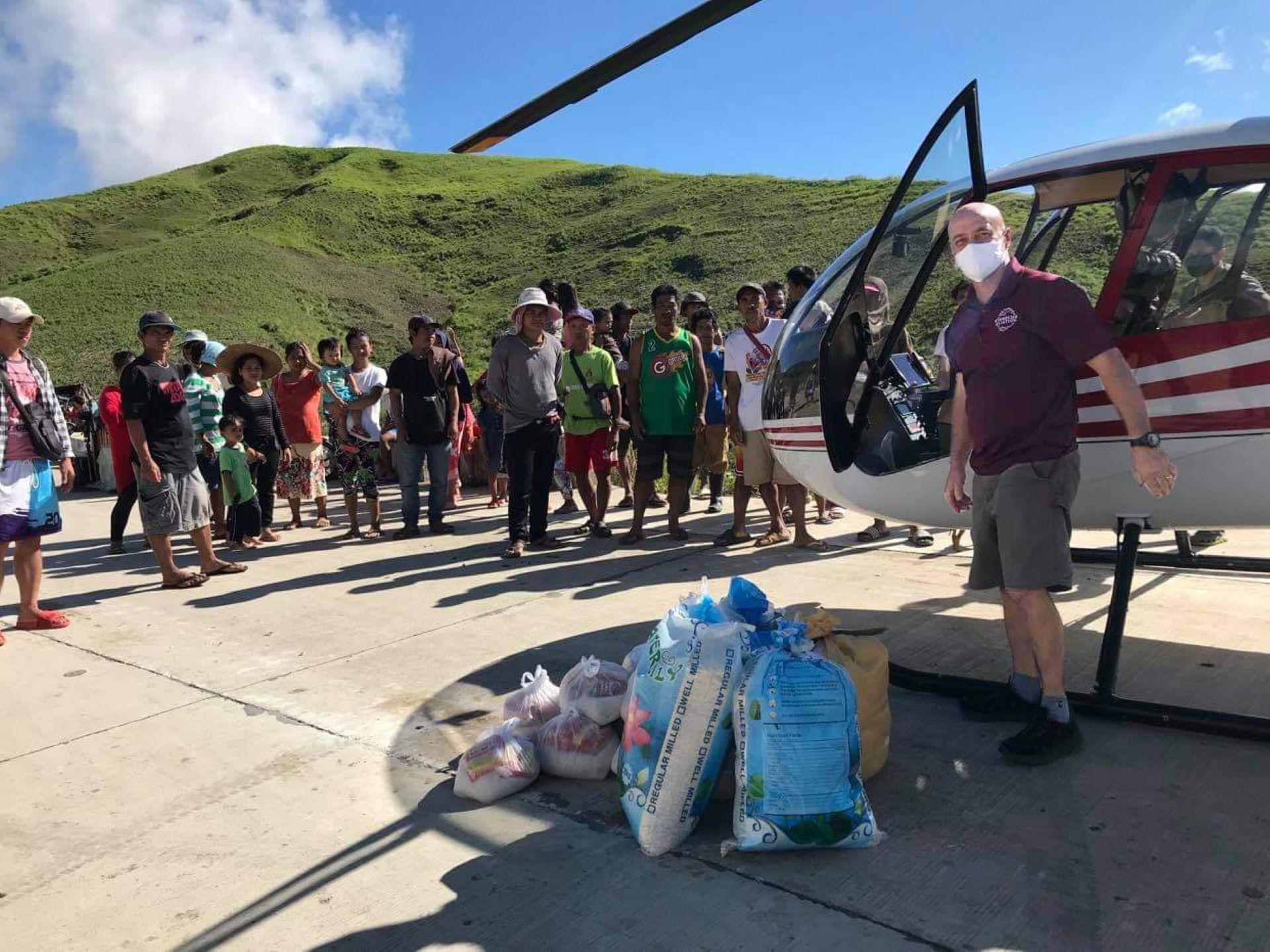 Brian could handle the flying. But buying and packaging relief supplies takes lots of connections, especially in times of natural disaster when normal supply lines are affected. In this case, a Filipino missionary couple spent days purchasing and packing food supplies into large woven rice bags, weighing everything carefully according to Brian's specifications. "This allowed quick turnarounds as we loaded and fueled each time at the staging point," he said.
As Brian arrived with each load, he worked alongside believers in the area to distribute the goods to those in need. God graciously cleared the fog that threatened to delay the flights that day, and Brian was able to deliver 3,000 pounds of food. But more than that, he said, "It was a perfect scenario, opening the way for the believers to follow up with God's Word and fill the true need of each person."
The Philippine team is grateful for this opportunity to show the love of Christ in a tangible way. Pray that all these efforts will clearly show the kindness and goodness of the Lord and will lead people to see God's grace for salvation in Christ. Thank you.