Turns out they didn't need to be nervous. John learned the good news when he flew in to pick up the consultants: "All four of them passed their language test to a respectable level, and they can stop formal language and culture study. We as their support team are rejoicing with them in this milestone and giving God the glory."
But the work is far from over. It's time to teach literacy. The Allens and Hattons are holding classes so the people of Amdu can learn to read and write their own language. It's a tall task for a people group who has never seen their language written down. Few of them have even held a pencil. While the villagers work on reading and writing, the missionary team will start translating and preparing Bible lessons.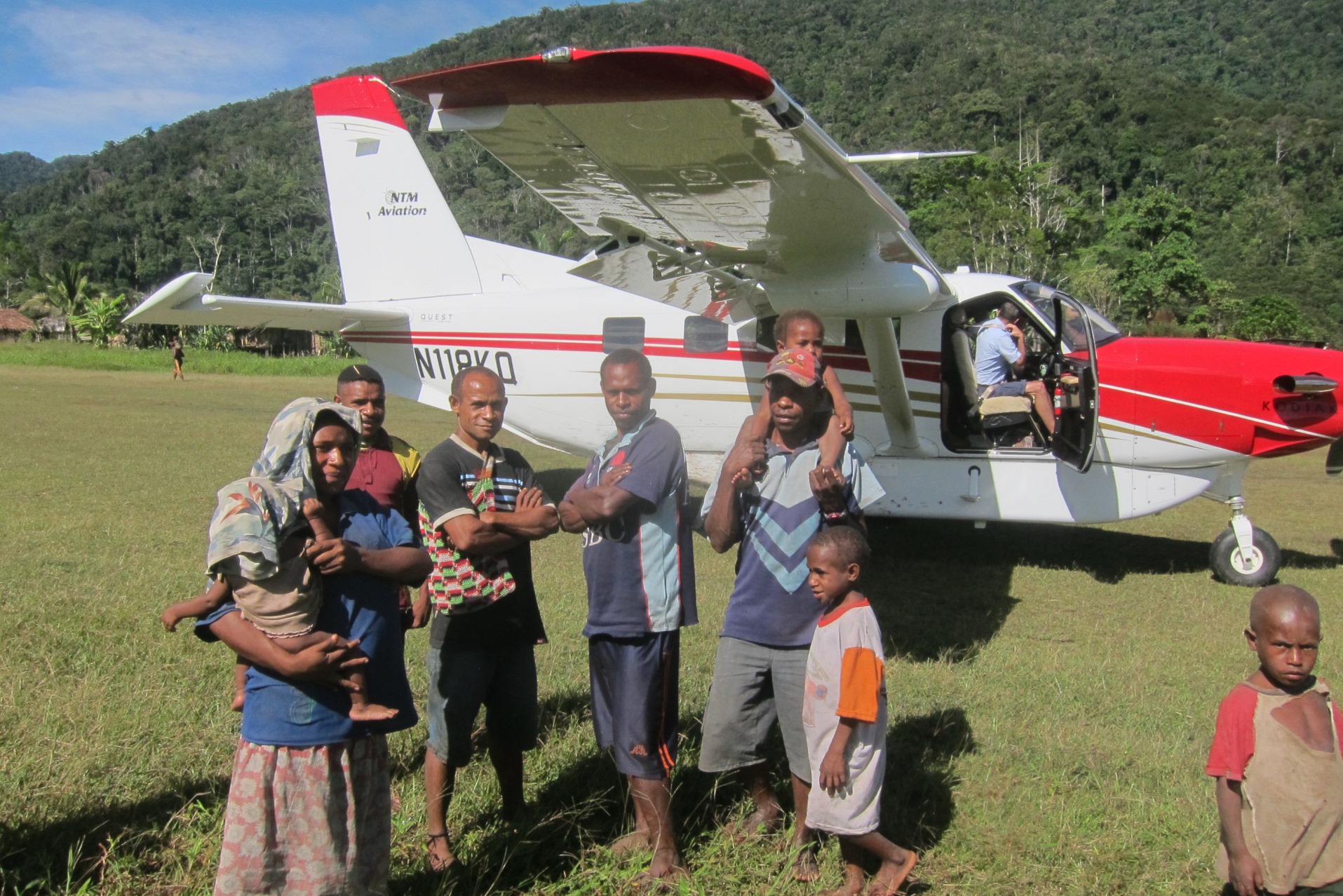 You might wonder why the missionaries don't start teaching the Bible lessons right away, since they can communicate well in the Amdu language. Why do the village folks need to be able to read first? John says there's a good reason: "When scripture gets translated, the people will be able to read God's Word for themselves." The missionaries want the people to follow along in the scripture to verify everything they teach. This is God's written, unchanging Word – not a temporary message made up by foreigners.
Your involvement with NTM Aviation has undergirded the Amdu team to get to this point. They couldn't have accomplished so much in so short a time – actually they couldn't have done it at all! – without the air service and supply flights God used to sustain them as they studied. Celebrate this language milestone with them – and pray for great progress in literacy, translation and teaching God's Word. Thank you!