You prayed for God to provide an R66 helicopter for Papua New Guinea! And it arrived October 7, 2020, at Ethnos360 Aviation in McNeal, AZ.
It couldn't have been better timing!
Just the day before it landed, our training helicopter ran out of time! Robinson helicopters have 2000 flight operation hours before they need to be taken completely apart and rebuilt. So, what a relief to have the brand new R66 arrive just in time to pick up the ball and allow our newest helicopter pilots to continue right on schedule, accumulating their required flight hours.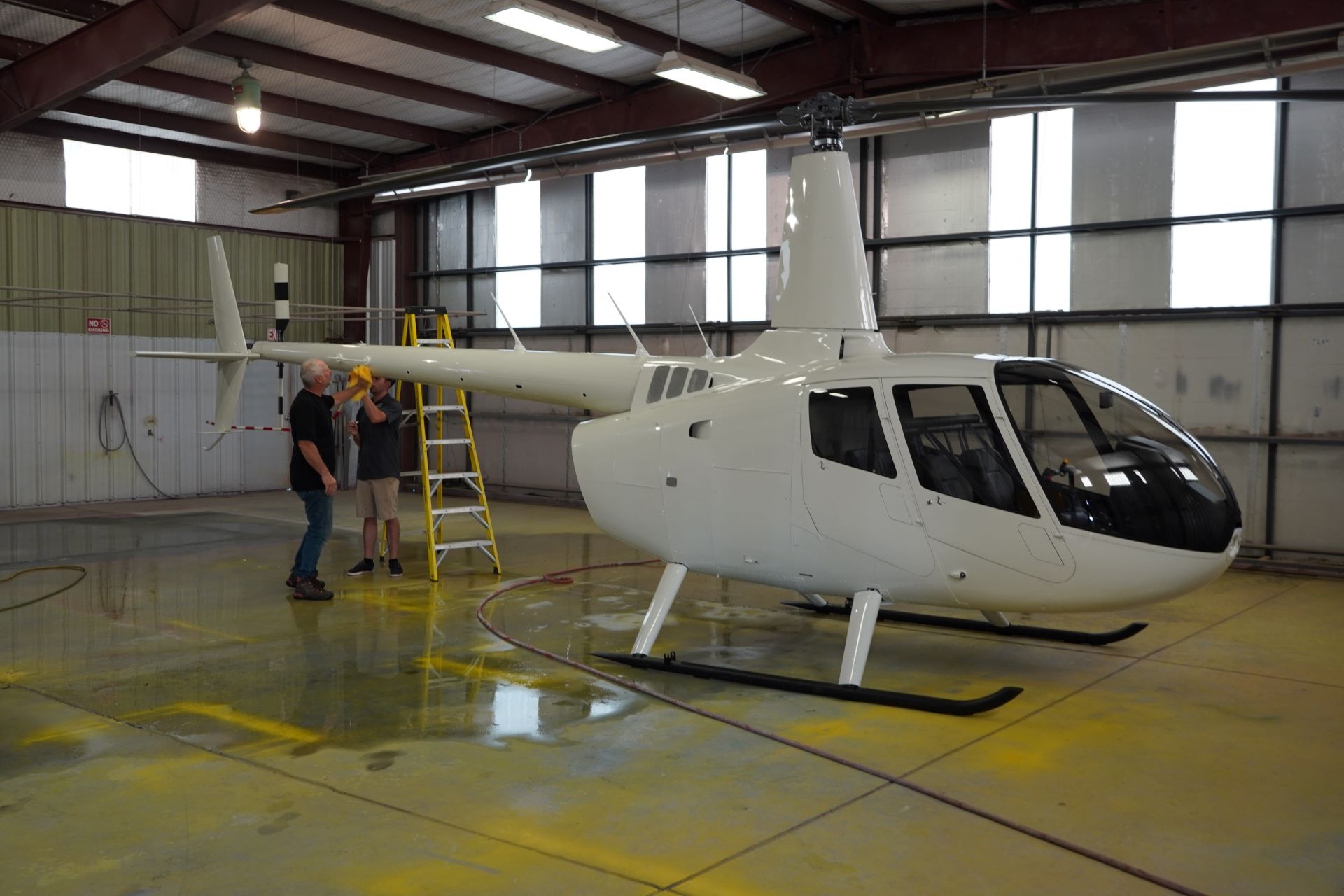 But before the new R66 began flying, it had to get "dressed up!" The very day it arrived in McNeal, it was whisked into the paint hangar so Larry Dye and Ryan de Roos could apply the Ethnos360 Aviation logo and signature red stripes.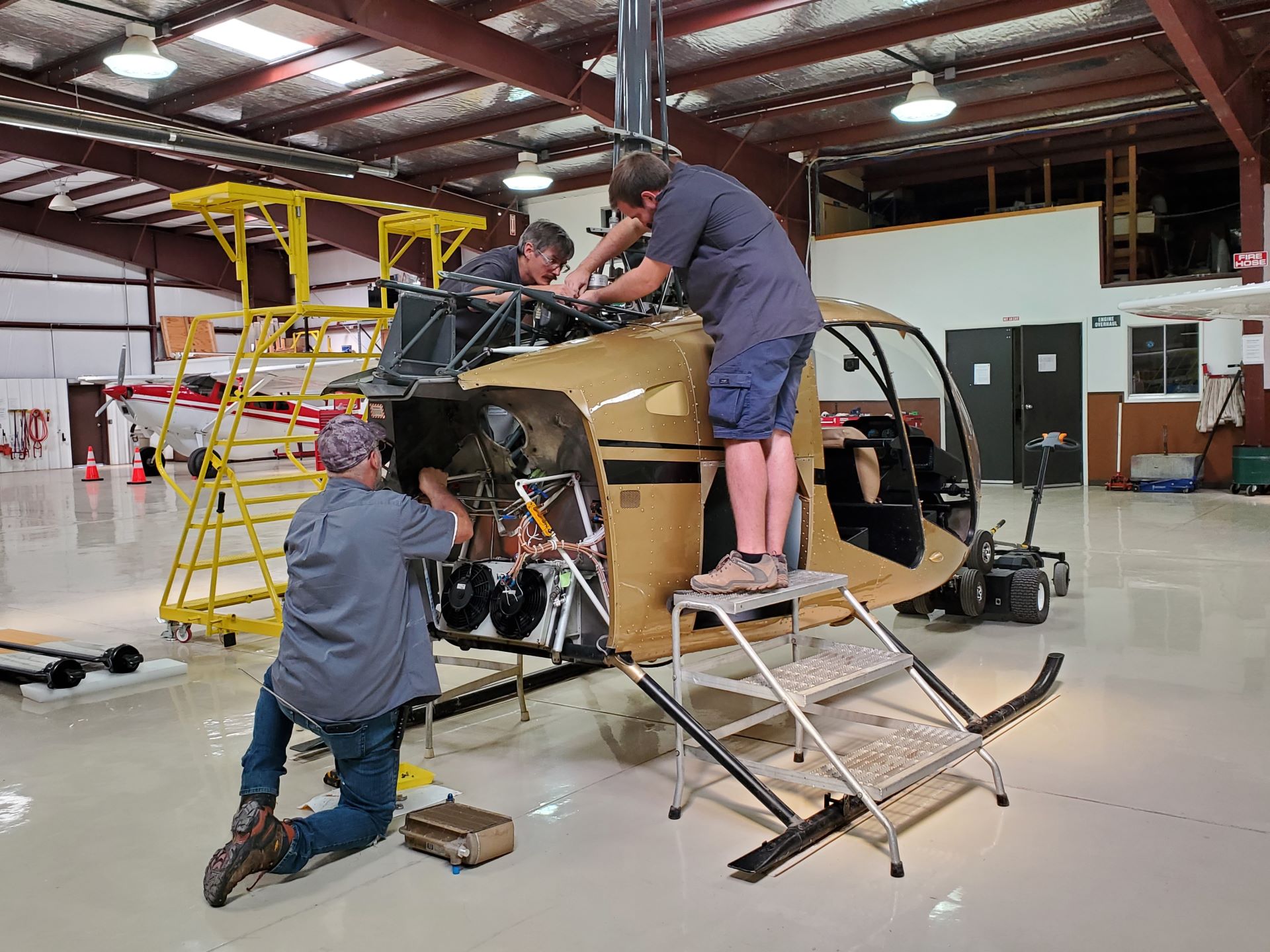 Now, while our current class of mechanics is gaining experience by dismantling the training helicopter and rebuilding it, the new R66 will be hard at work as the temporary trainer. Our newest commercial helicopter pilots, Ryan de Roos and Bruno Siqueira, will put it through its paces, all the while gaining experience in the aircraft.
Their first exercise was to give rides to staff and friends at our McNeal campus. They "practiced" the logistics of briefing passengers as well as loading and unloading without shutting down the engine – just like they will do on the mission field.
As Bruno, our Brazilian pilot, flawlessly spooled up the engine and rotor for the first passenger flight, he exclaimed with a broad smile, "I love this aircraft!" The helicopter and pilot flew impeccably, a tribute to God's great provision to take His Good News to so many who need to hear it.
Now the pilots will take the R66 on long cross-country training trips, encountering bad weather, making important decisions and adapting to changing schedules. These real-life scenarios will prepare them for flying in their countries of service.
Thanks again for your part in the Three R66s for Papua New Guinea project. Keep praying and trusting God for the two more R66s needed to build a viable fleet to support the planting of thriving churches in Papua New Guinea.