Typhoon Haima respected no one. In some villages, every house was damaged, and many were flattened. Pilot Zach Keller and support personnel in town are trying to extend a helping hand to these overlooked villages. But their own houses are damaged, electricity is off, and the water supply is minimal.
You can help by donating to the NTM Disaster Relief Fund below.
Super Typhoon Hits
"We are safe but this storm is really scary. Neighbors are losing their roofs, trees down everywhere. The wind is intense and unrelenting," wrote Zach's wife, Jane, the night super typhoon Haima ripped through Northern Luzon island in the Philippines October 19, 2016.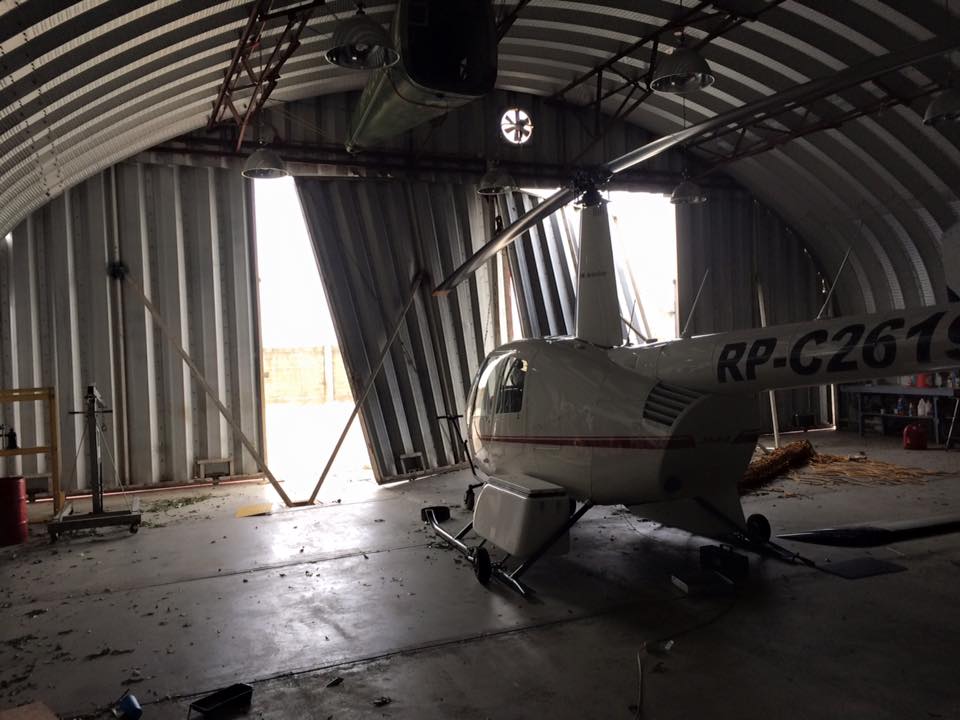 Despite their own losses, Zach and Jane headed to the hangar the day after the storm and removed the twisted hangar doors. Zach loaded the undamaged R44 helicopter with supplies and took off for a devastated village. His own house would have to wait.
But help is arriving.
This past Monday, pilot Brian Schaadt flew to the Philippines from the USA, and pilot Brian Pruett flew the R44 helicopter from the southern Philippines to Luzon in the north. There they'll join Zach to make relief flights and repair damage.
And there's a lot of rebuilding to do.