"We don't know this, David! We never knew that God created the plants and the trees. When people hear this they will say, 'God made that plant! God made that tree!'"
Timoti had just heard verses from Genesis in his own language for the first time ever. He knew that his people, the Maliyali group of Papua New Guinea, needed to hear them too.
Church planters David and Emily Rimestad had moved into the Maliyali village in June 2017, along with their children and another young family. When the Ethnos360 Aviation helicopter flew away that day, they were left there to start the long process of learning to speak the unwritten Maliyali language.
For years, "every day [was] jam packed with language learning, relationship building, homeschooling, and medical care," wrote Emily.
But with diligence, patience, and lots of hard work, the team learned to speak, read and write the language. Within the last year, they began teaching classes so the Maliyali people could become literate in their own heart language. Some of those villagers themselves are now the teachers.
With literacy underway, the team members have started pouring themselves into the exacting process of translating scripture in preparation to teach the message of the Bible.
This past December, Dave was working on Genesis with a villager named Eric. "Every time Dave said something, and Eric heard it clearly, [Eric] would start whistling in amazement that he was hearing bits of God's talk in his language!" remarked Emily. Dave, doing the culturally appropriate thing, whistled right along with Eric.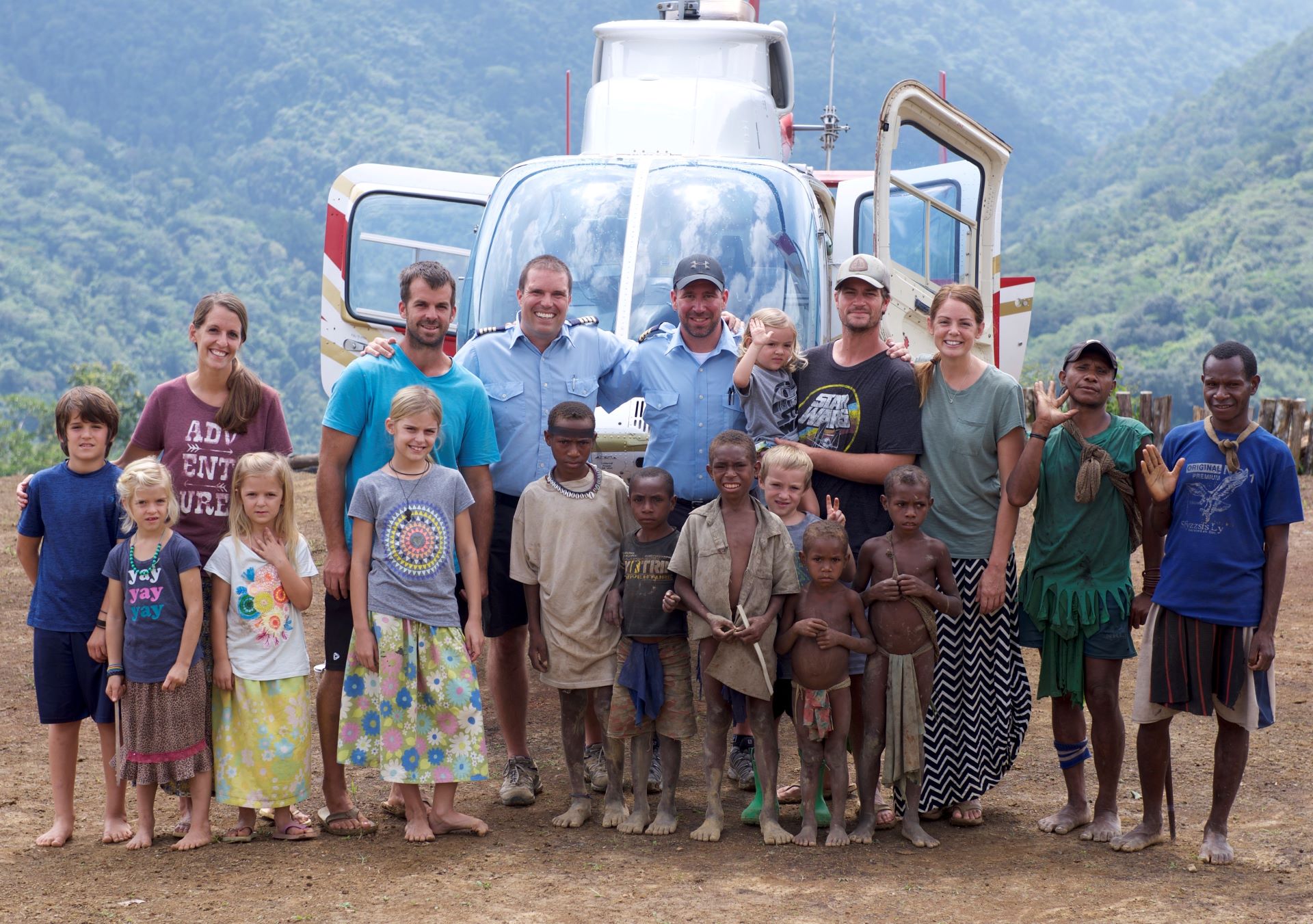 "Translation is a long process with many steps," says Emily. So, "after Dave has a passage that has been drafted and checked with certain language helpers, he then checks the story with someone [like Timoti, mentioned at the beginning] who has never helped with that passage before, to check his comprehension." It blows them away. It's nothing like they've ever heard before. As Timoti heard that God created everything, he responded, "I can hear it all and it is so sweet to my ears!"
It's sweet for the church planting team too! "It has been so fun to share stories with our beloved Timoti as his excitement and reactions are just too much for our hearts to take!" says Emily.

When you give to Missionary Flight Sponsorship, you are bringing sweet words and whistles of joy as people like Eric and Timoti hear God's truth for the first time in a way that they can clearly understand. Thank you for your continuing commitment to keep Ethnos360 Aviation planes and helicopters flying affordably in the most remote places on the planet.