Right! Thanksgiving isn't just one day! We keep thanking God that He provided the gift of an R66 for Brazil. After its long journey from Canada, the R66 has now arrived in Sao Paulo, Brazil, and the final monetary transaction and change of hands has taken place. The helicopter is now officially ours!! Thank you for praying for safety on this long journey. See the track below.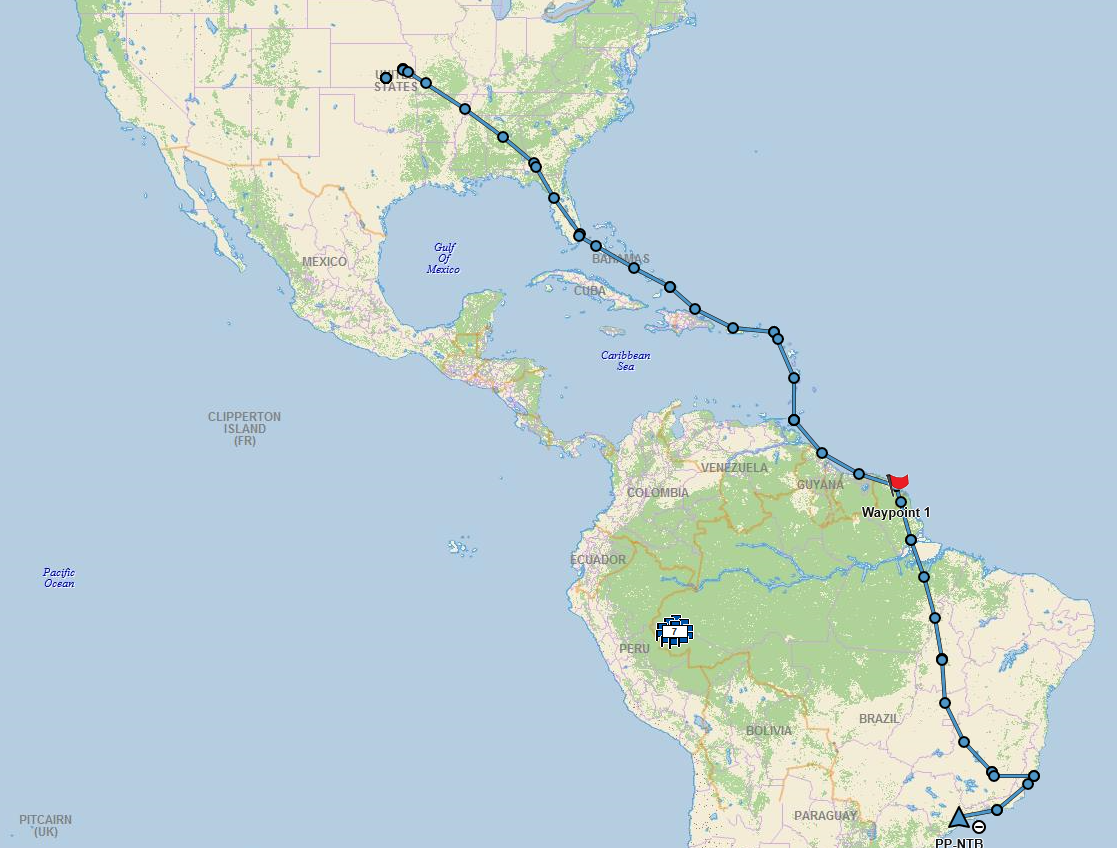 Now the R66 will need to go through final inspections and be issued a certificate to fly legally in our name in Brazil. As these matters go, we estimate it will take two weeks for it all to be finalized.
After all those details are settled, the R66 will be delivered to our regional mission headquarters. When the holidays are over, our team will travel down to Brazil for the dedication of the helicopter. Brett Randolph, our helicopter instructor from Ethnos360 Aviation in Arizona, will also be there to give pilot Jeremiah Diedrich his official field checkout. It will entail flying the R66 to its ministry base of operations and together making the first flight into each isolated location that the helicopter will serve.
So, let's keep Thanksgiving going as we thank God for each small step in this long journey to get the R66 in service on the fringes of the Amazon Basin. And let's pray for the time when "Christmas" can come to these people groups who need to hear the good news of the Savior born to bring salvation.
Thanks to you for continuing to believe God with us to see this project accomplished.