He took his first flight because he wanted to learn to fly.
He took his "last flight" to meet the Savior he loved and served with his life. On March 4, 2019, at the age of 96, Forest Erwin Estelle, co-founder of Ethnos360 Aviation, passed from this earthly life. The flying that started as a personal desire ended up being a tool God used to serve church planting missionaries until his retirement in 1998.
In 1969, when New Tribes Mission (now Ethnos360) decided to start an aviation branch, Forest was tapped to lead it, along with co-founder Jim Ferguson. Forest brought with him a broad range of experience, from owning several businesses to flying USAF reconnaissance B-29s and B-50s over Korea and the Soviet Union.
Though Forest had hoped to be a missionary pilot, at age 45 he was beyond the parameters of most aviation missions. When he gave up the thought of flying to join NTM, God gave flying back to him in the form of helping train the next generation of missionary pilots. His strong faith in the Lord buoyed him in this new venture, despite having no plane, no hangar, and no funds – and having only a cornfield and some trees to cut poles from.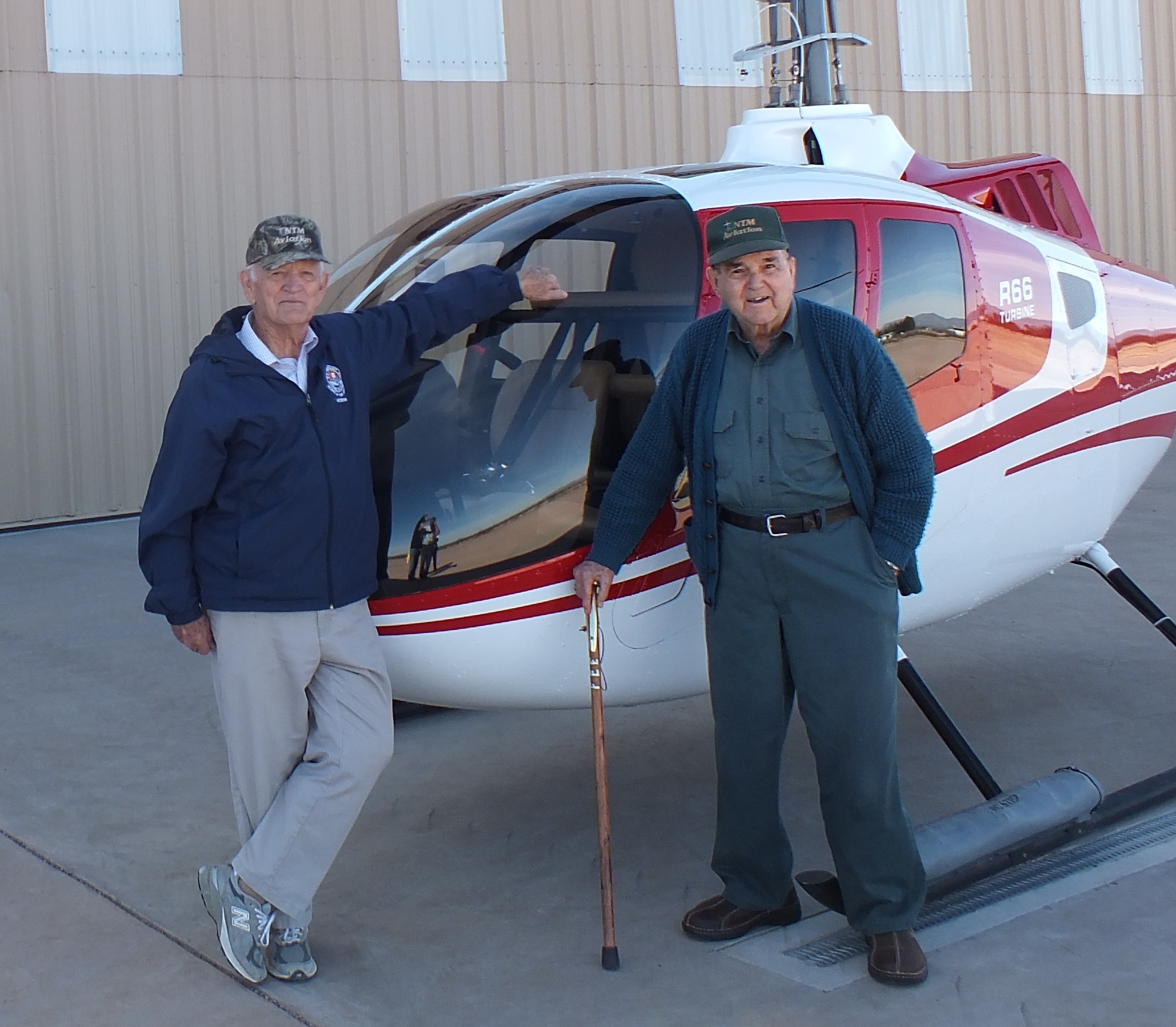 Jim Ferguson and Forest Estelle (right) in 2018 with our newest aircraft
During his career, Forest led NTM Aviation to serve in a total of 11 countries. His staunch work ethic and high standards for mechanics and pilots ensured that church planting missionaries in remote locations had excellent service to sustain their ministries.
During his watch, God used NTM Aviation to reach a multiplicity of people groups who could only be feasibly accessed by aviation. For example, the isolated Wana group of Asia-Pacific was served by a Piper Super Cub starting in 1972 – and they now send their own missionaries, still served by Ethnos360 Aviation aircraft. Only eternity will reveal the multiplied thousands who have come to Christ because Forest faithfully accepted the opportunity God put before him in 1969.
Forest's wife Nora, his 6 children, 13 grandchildren and 18 great grandchildren ask that gifts in Forest's memory be given toward Ethnos360 Aviation's Philippine Helicopter project.
Forest is honored on the March page of the Ethnos360 Aviation 2019 calendar. If you would like to read more of our history in our 50th anniversary calendar, sign up for our mailing list and we will send you one for free.
R
ead more detail about Forest's life, how he came to know the Lord, and how he moved into mission work.