Christmas is coming! I love celebrating the Light that came into the world, don't you? And I want everyone else to be able to celebrate the Light too!
That's why Ethnos360 Aviation is working together with you to provide the right transportation to reach people groups still needing the Light of the World.
And – almost like an early Christmas gift – God has provided! He has graciously used your faithful prayer and generous gifts to provide the first Robinson R66 to replace our aging 41-year-old helicopter in Papua New Guinea.
But, as we've mentioned before, we'll need two more R66s to adequately serve current teams and reach the people groups asking for the gospel.
And they are asking! Remote villages regularly send letters begging for missionaries to give them "God's Talk." Here's one from a tribal leader back in February:
I am a leader who looks out for my community... asking you to quickly come and live with us. We are ready for you. We are asking you this month to name a week or day when you can come. We are not asking you to give us money. We are asking you to teach us about new life and other things. We are hoping for the talk that has new life that talks about Jesus. That is all. We are waiting for you so don't delay. That is all. This is my short talk …. Please tell me when you decide what day you are coming to us."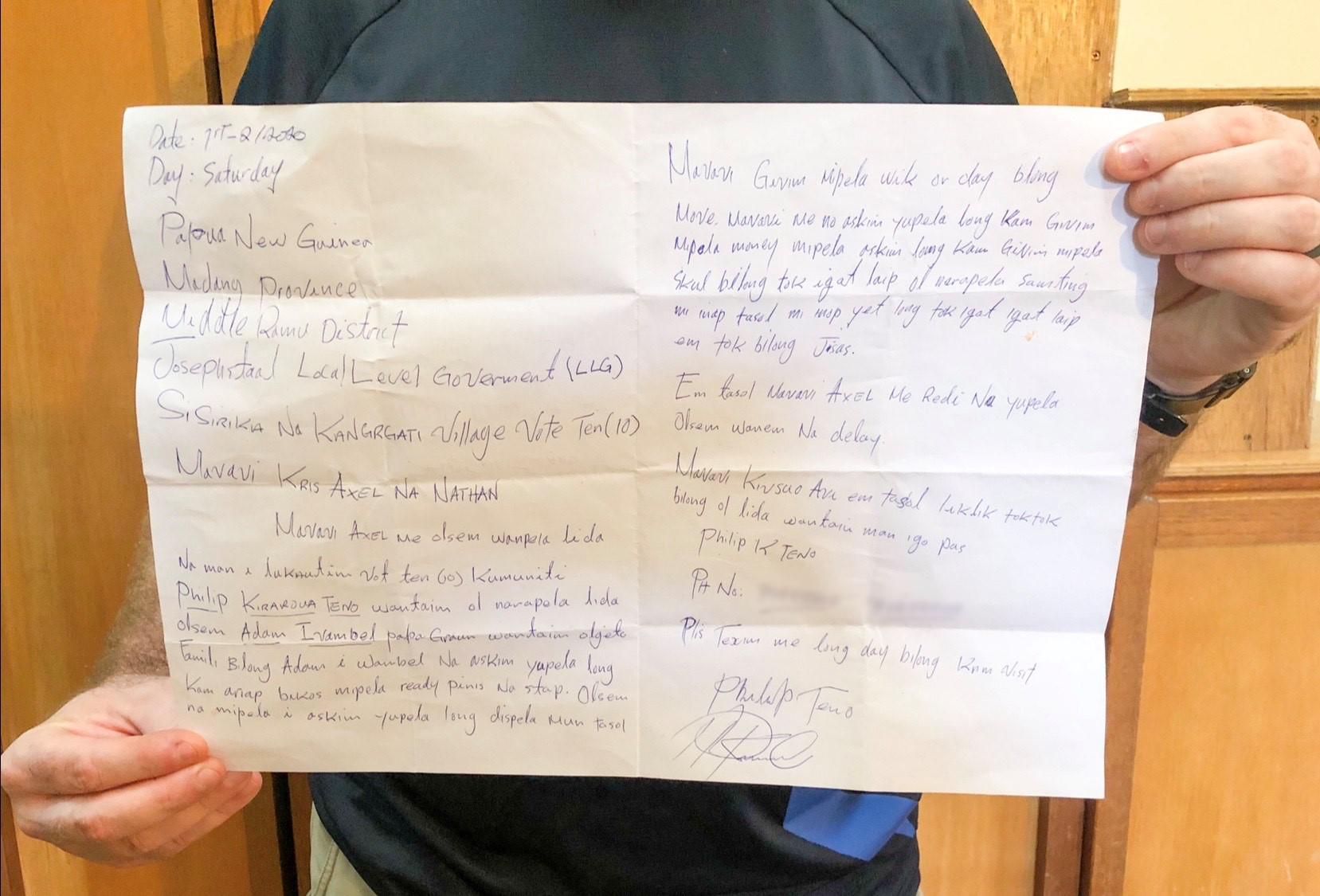 If only it were as simple as just deciding! But missionaries also need to have a viable way to get there. And then they'll need sustainable service to stay there for the ten to twenty years needed to establish a thriving church.

So, as I said, the first R66 is only the start to bring "the talk that has new life that talks about Jesus."

As Christmas approaches, would you trust God with us for two more R66s? We'd love to tell the people of Papua New Guinea that we have the second R66 on its way. Your prayers and your gifts can really make the difference between light and darkness. You can help bring "the talk that has new life that talks about Jesus."

Wishing you a very Merry Christmas!