Today, the Ethnos360 Aviation R66 helicopter PP-NTB bound for Brazil is leaving Florida and flying over the Caribbean on its way to Brazil. We posted on October 30 that it was leaving Canada. Why is it just now leaving Florida? It was delayed because the pilot came down with the flu, and the transport company had to bring a new pilot from Brazil to continue the flight. Finally it is continuing on its way to Brazil!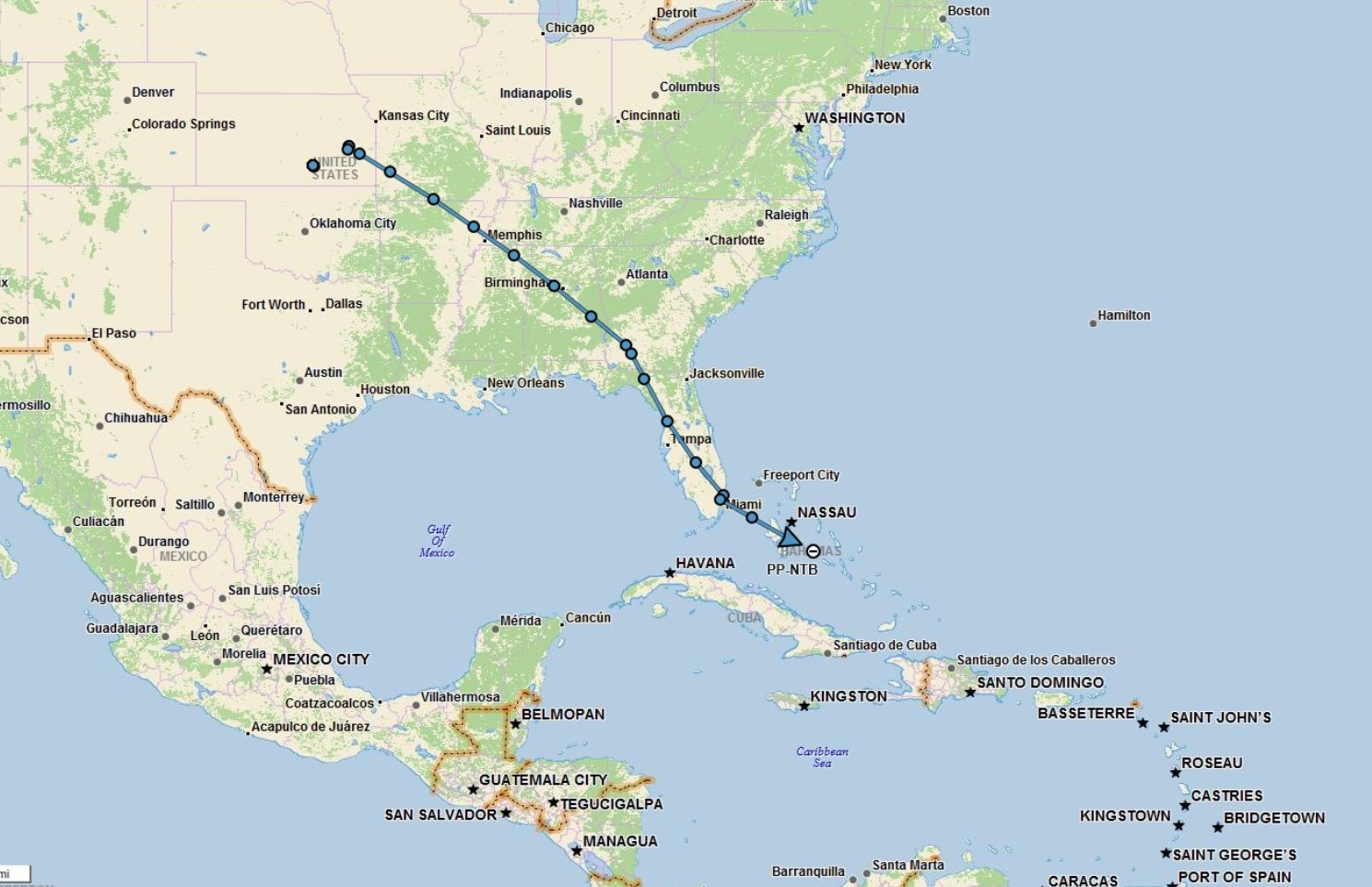 Two weeks ago, Joel Rich, program manager for our Brazil flight program, met the R66 near Wichita as it made its way from Canada to Florida. He has been working tirelessly for several years to see this helicopter a reality.
"The helicopter will be a game-changer for our church planters, allowing them to access areas where the gospel has never been."
Joel can sense what an asset the helicopter will be, having grown up in one of the very villages that the aircraft will serve. He knows the helicopter will speak volumes to the missionaries of how the Body of Christ is helping them work in such isolated locations.
"Besides [the helicopter] meeting their physical needs, just knowing that there are people like you behind them is a huge encouragement, motivation, and accountability factor."
Thank you for your part in this project. And keep praying during the next week for a safe and uneventful journey to Brazil.