Tsunami! A dreaded word. But it became a reality for people in Palu, Indonesia, and surrounding areas on September 28, 2018. After two earthquakes devastated the city, a vicious tsunami wave hit unexpectedly just before nightfall. Buildings left standing were helpless against the force of the wave.
Ed, a long-time missionary to the Wana people, was in Palu that day, on one of his many trips to help church planting missionaries with language and translation.
"I was driving … when it happened," he wrote, "and the car felt like it was going out of control." Ed turned around and headed for the mission guest house where he had been staying.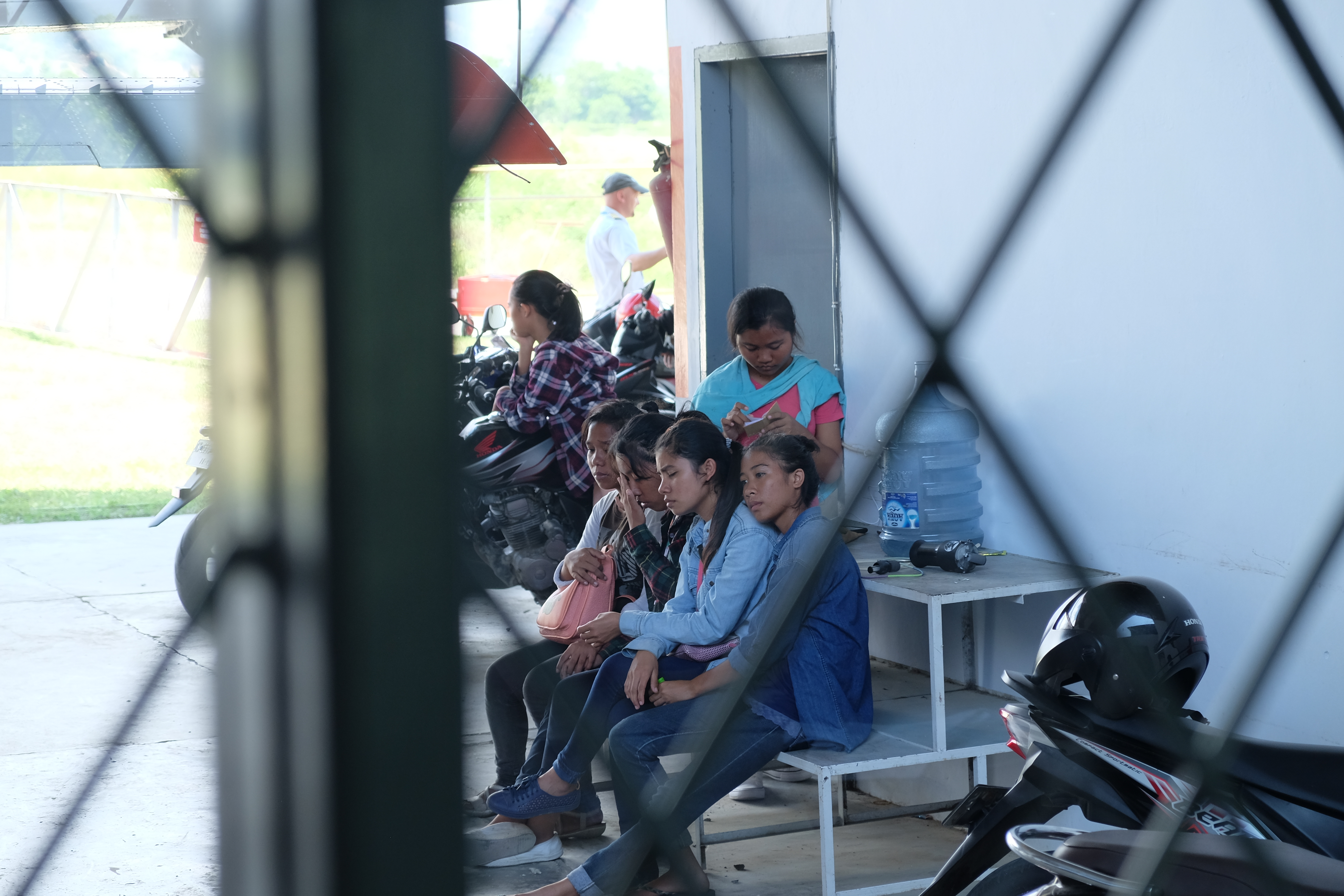 High school senior Reni, from the Wana people group, was in the girls' dorm. Two seconds after she fled the building, it crumbled. "I was the only girl who wasn't crying and panicking. I felt a peace that overwhelmed me, and a verse came into my mind. 'For me to live is Christ, but to die is gain.'"
The scene was apocalyptic. "All the power was out," says Ed. "Our mission home was still standing, but the house is no longer safe or livable. Many houses, hotels, and other buildings have been flattened. There is no electric, no fuel available, and food is now becoming unavailable too. There is no way to get money."
With almost non-existent communication, Ed and others worked to account for the whole team of missionaries, national co-workers, and all the school children from outlying villages that live in town to go to school. "Praise the Lord, we are all safe. It is a miracle that none of us were killed," wrote Ed.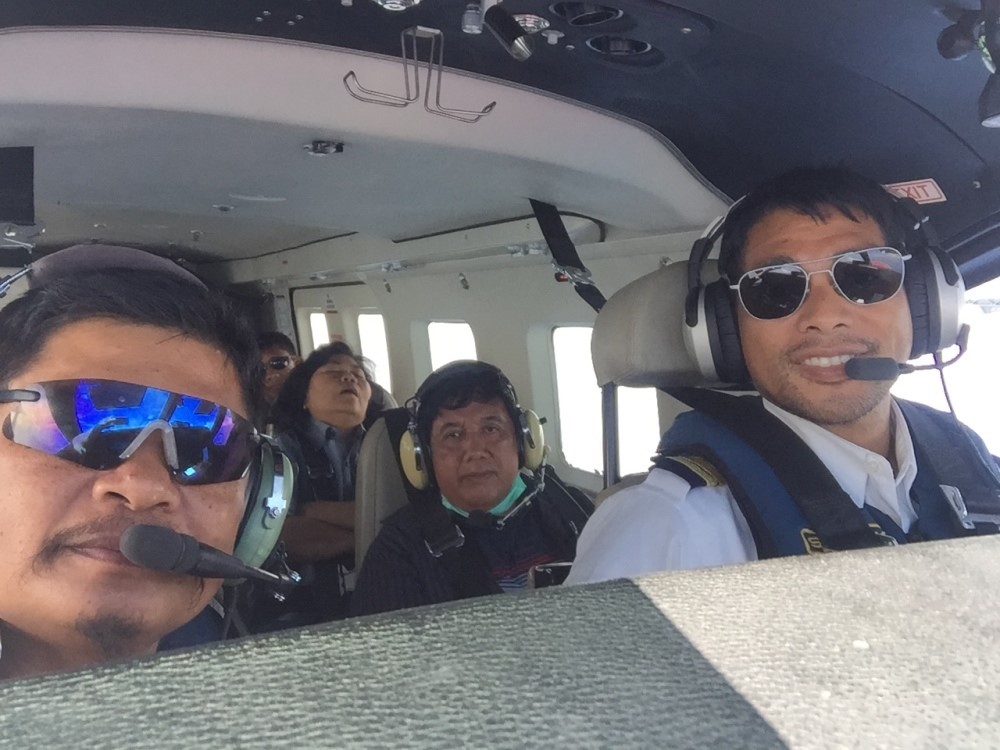 Ethnos360 Aviation pilot, Nomad, who was in the USA for meetings, flew back to Indonesia to help with evacuation and relief. In all he made 17 flights with the Kodiak airplane to bring supplies in and take people out. But it took days to make all the flights. Meanwhile, Reni and about 100 students and personnel slept in the hangar or outside – with limited food and water.
Yuspiter, our helicopter mechanic, and his family slept for several nights outside in their driveway, afraid that scores of aftershocks would topple the house around them. Even after his wife and kids were evacuated to a safe city, his youngest daughter cried out in the night, "Run, run, run … The earthquake is coming! Run, run, run, Papa!"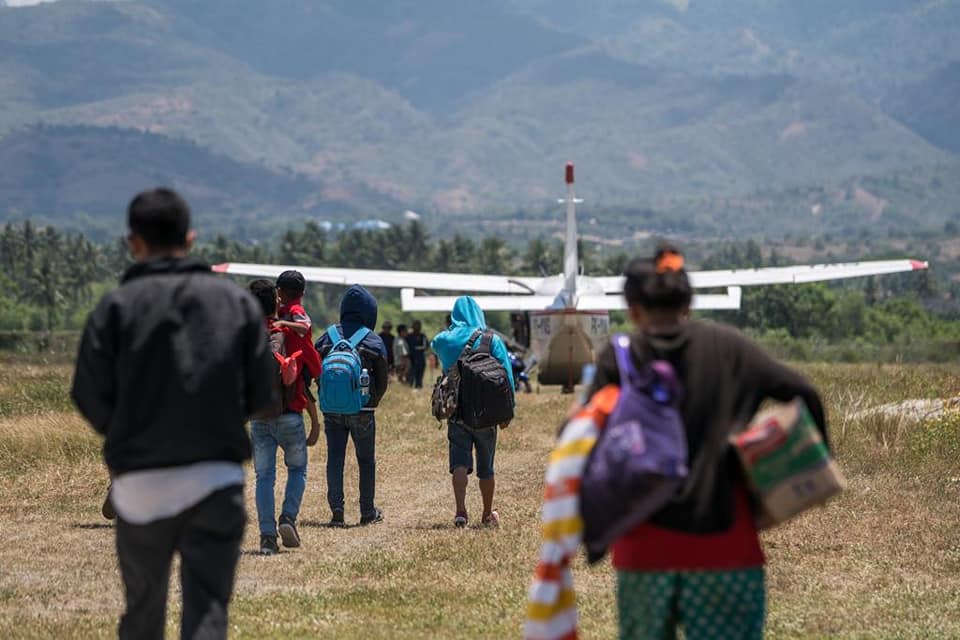 Ethnos360 Aviation along with mission organizations HeliVida and MAF collaborated to evacuate all our affiliated personnel and school children to safe cities. Return flights brought relief supplies.
The city of Palu is slowly starting to recover, but the death toll is high. Some damage is irreparable, including whole neighborhoods that sank deep in mud due to the liquefaction of the ground. Though the Kodiak is no longer needed in Palu, Yuspiter is still there, servicing HeliVida's LongRanger helicopter as it takes relief and medical help to outlying villages. With continuous flights since the earthquake, he already needs to do another 100-hour inspection on the helicopter.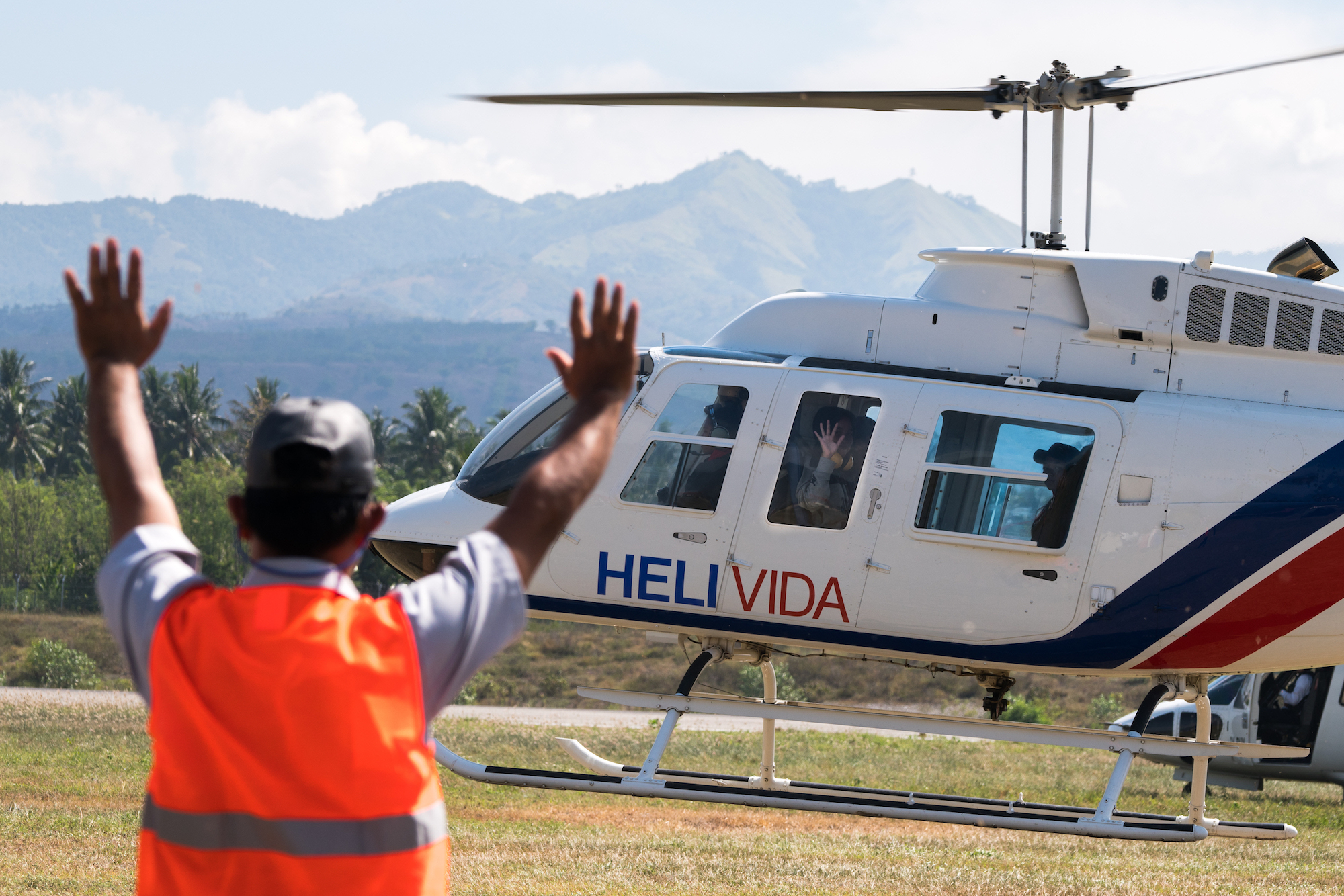 Ethnos360 affiliates are also on the job. Ten student volunteers from our mission training center in Northern Sulawesi, Indonesia, as well as several missionaries, are helping to load the helicopter and distribute relief.
Pray that in this region, where hope itself is devastated, we can be as Christ Himself, bringing cups of cold water, food, tarps, fuel, and other supplies. Pray that in every action and word, we can also bring living water and living bread to them.
Ethnos360 Aviation's Disaster Relief Emergency Fund finances evacuation and relief when crises hit. Let's be ready the next time disaster strikes. You can give now to Ethnos360 Aviation's Disaster Relief Emergency Fund. Help us be ready to act in time of need.