As many as 145 people died in the 7.5 earthquake that hit Papua New Guinea the morning of February 26, 2018. Since that quake, about 167 additional quakes of 4.0 or greater — five registering at or just over 6.0 — were recorded across that same region.
With landslides destroying homes and gardens in some areas and cutting off water sources to many people, the need for shelter, food, and water is great.
Though the quakes did not hit in an area where Ethnos360 works, we are collaborating with other missions to bring relief to the thousands of people without basic housing and supplies.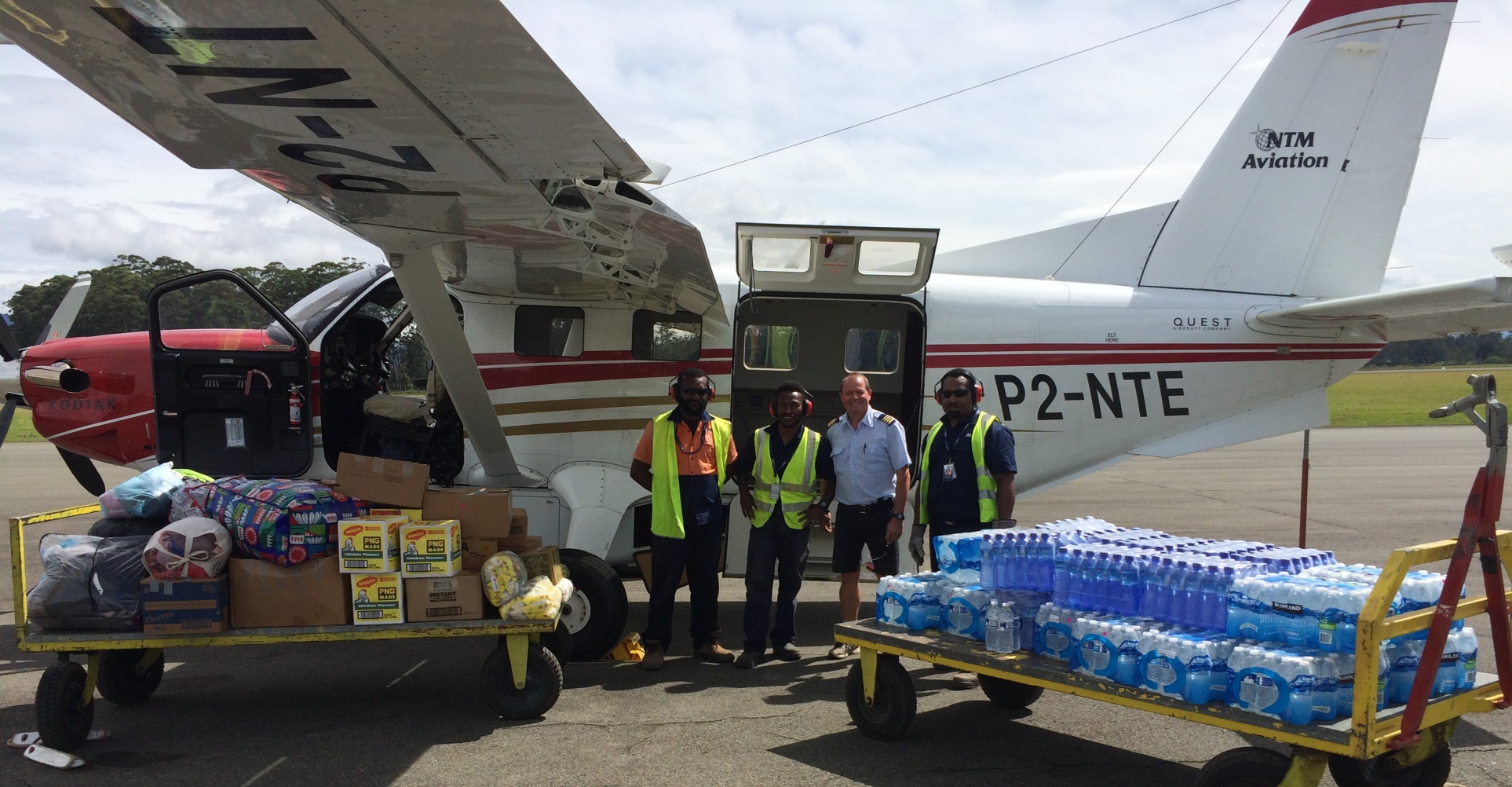 Ethnos360 Aviation pilot John Meerstra and crew loaded the Kodiak with 1,821 pounds of soap, clothing, rice, and water collected by another mission and flew it to a processing station in Mt. Hagen. From there, smaller aircraft delivered it to needy areas.
Aviation mechanic specialist Imie Mark knows that the relief effort is part of the bigger picture: "The greatest need, in light of eternity, is still the clear proclamation of the Gospel among the least-reached and unreached peoples of PNG." Pray that people will be drawn to Jesus Christ through the love and help shown to them during this crisis.
When you give to the Ethnos360 Disaster Relief Emergency Fund, you help to keep Ethnos360 Aviation functioning so that planes and pilots are ready and available to help when disaster strikes.