The Robinson R66 helicopter that you prayed for arrived in the Philippines May 31. Unbelievably, it cleared customs by June 1.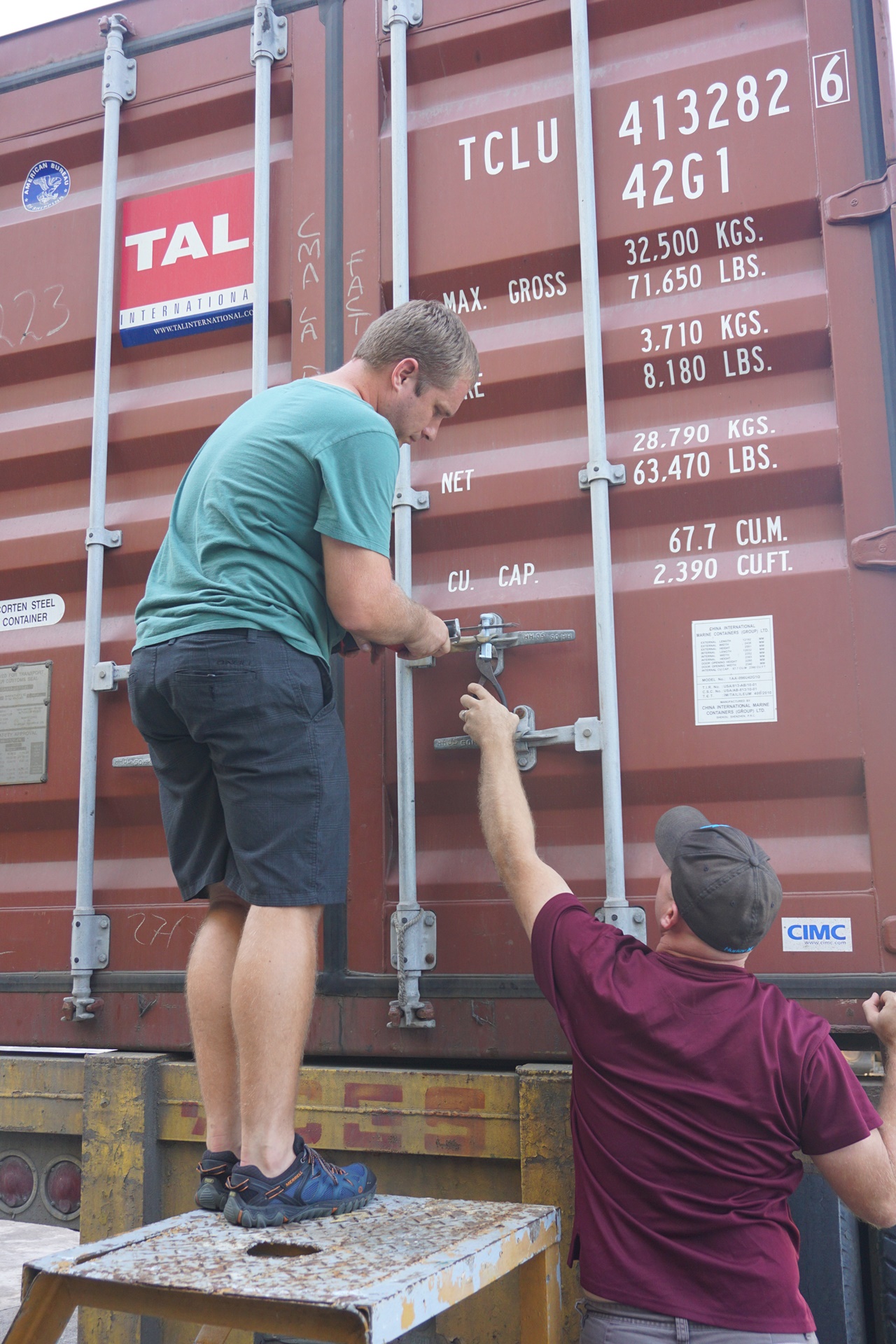 Pilot/mechanics Brian Pruett and Josh Dalton break open the security seal.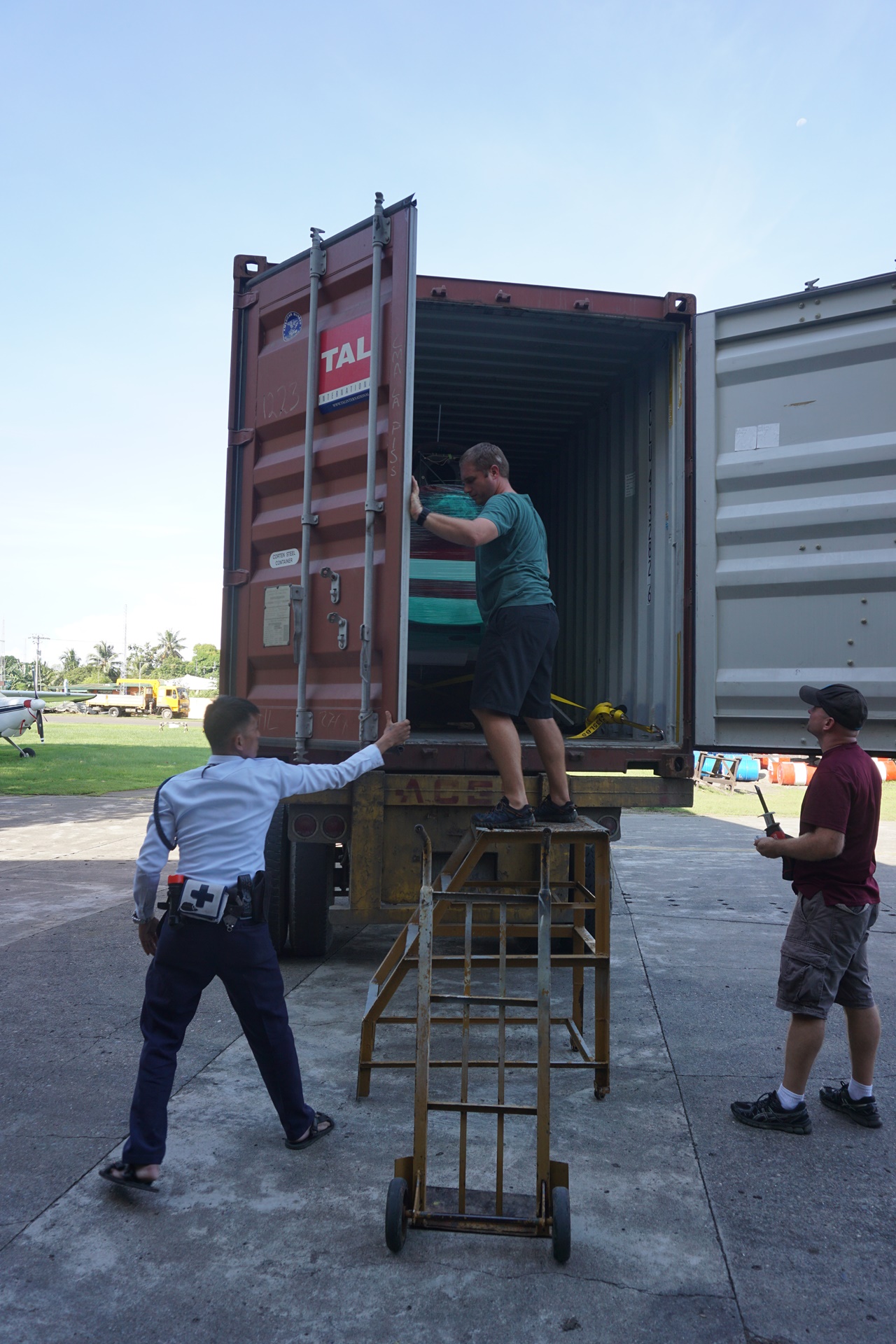 They sure are thankful for the careful packing job by the NTM Aviation team in McNeal, Arizona.
Even so, they inspect for any possible damage.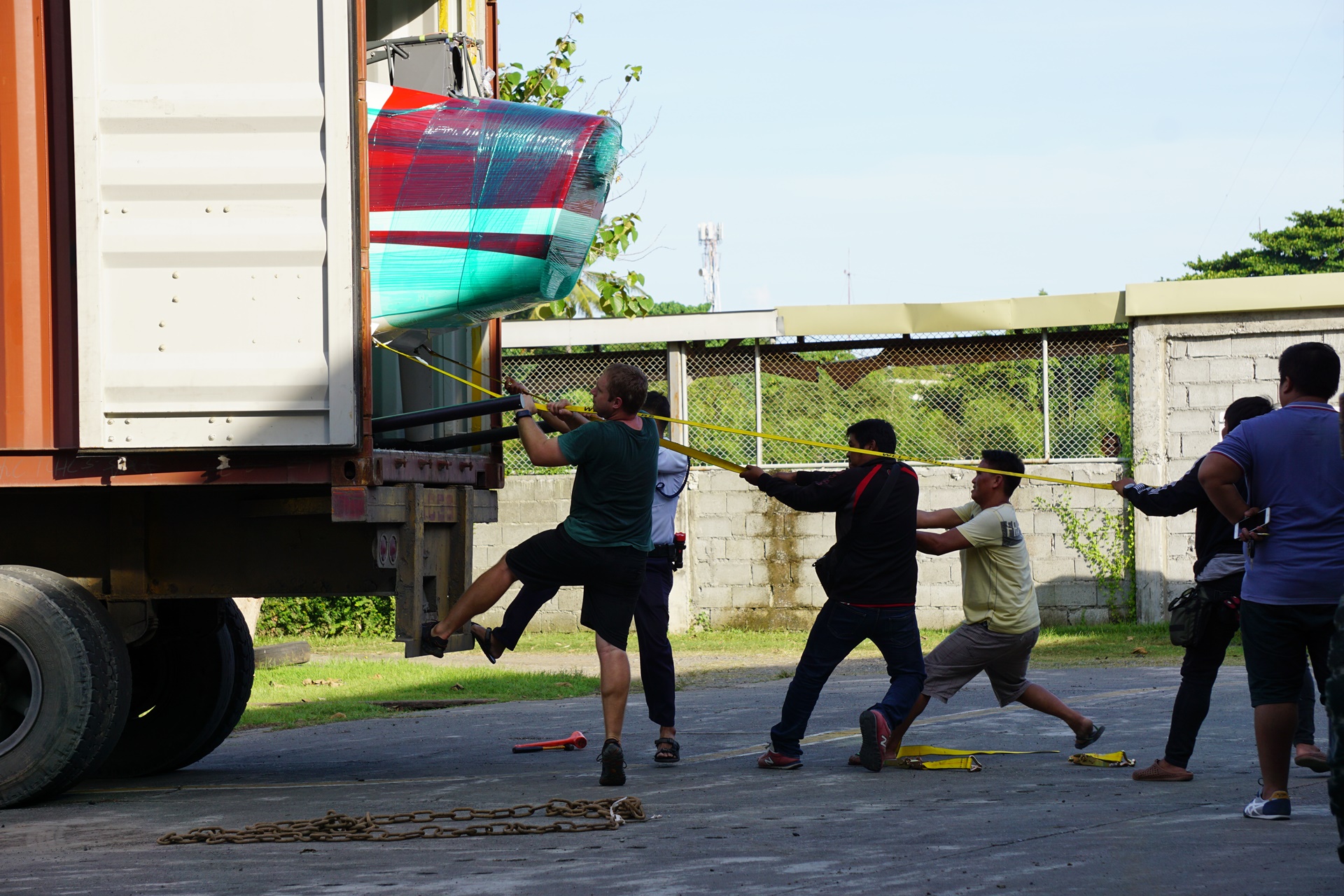 Brian and Josh round up a team to help position the fuselage so it can be unloaded.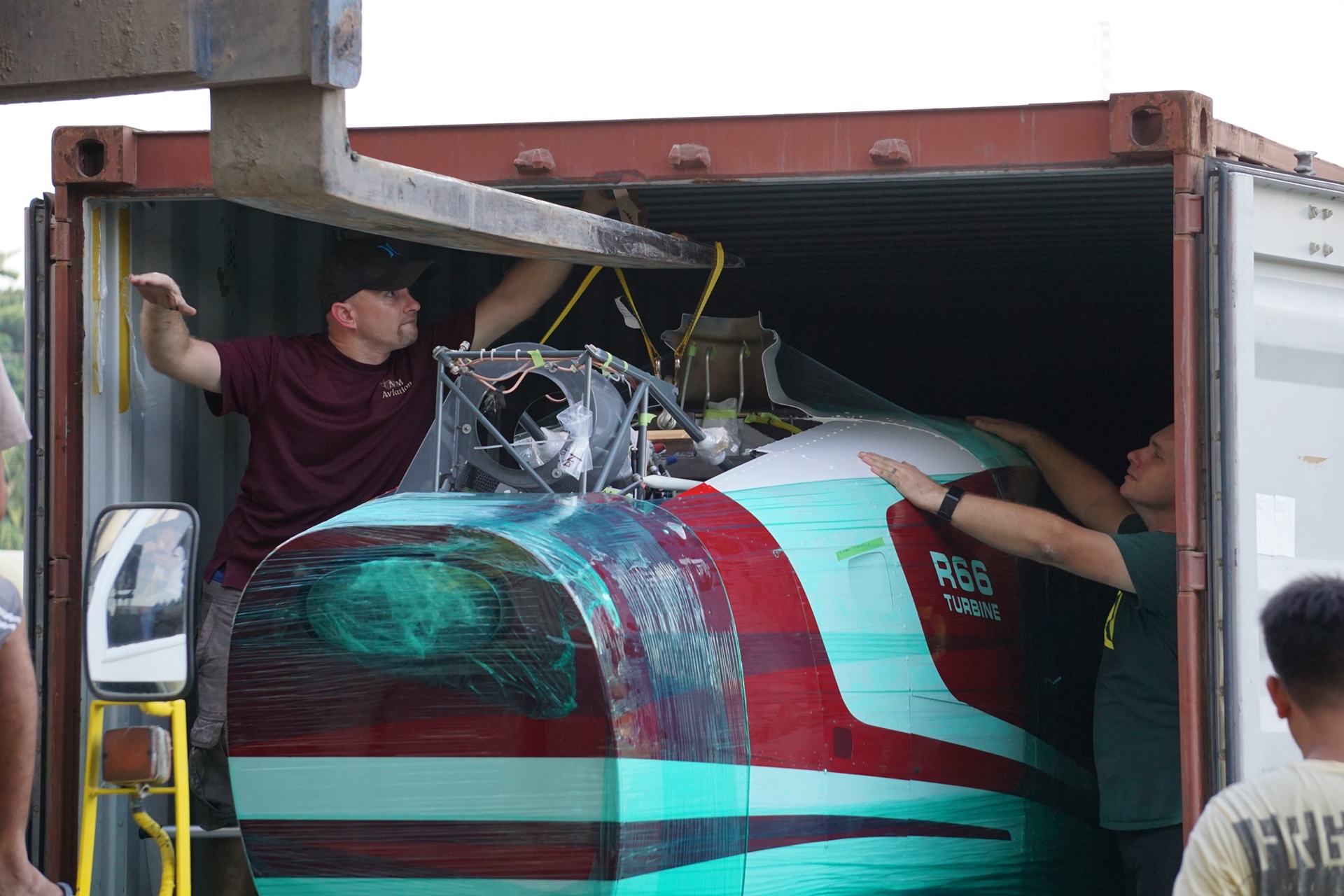 Josh and Brian strap the fuselage to the forklift.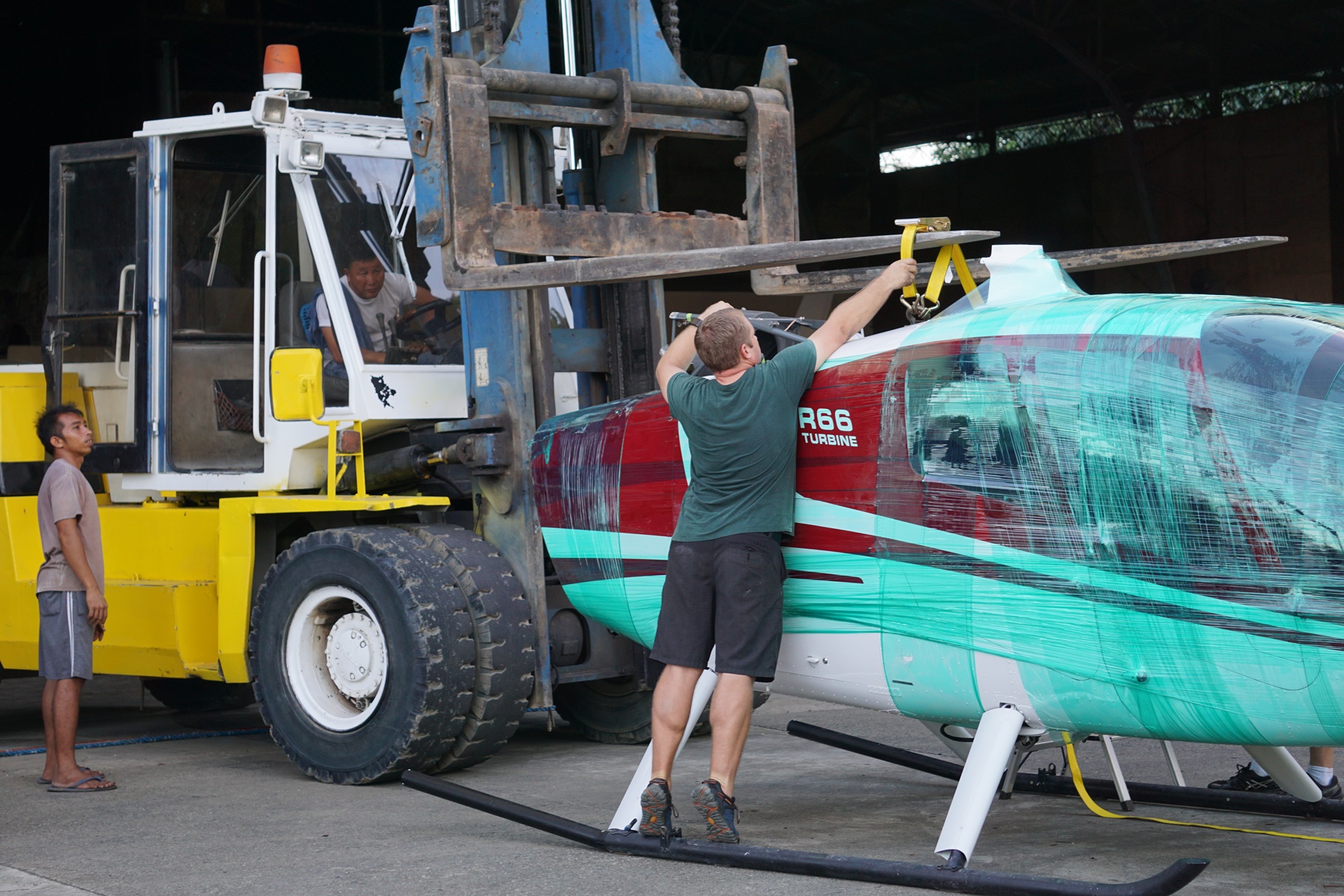 Now the package just needs to be unwrapped.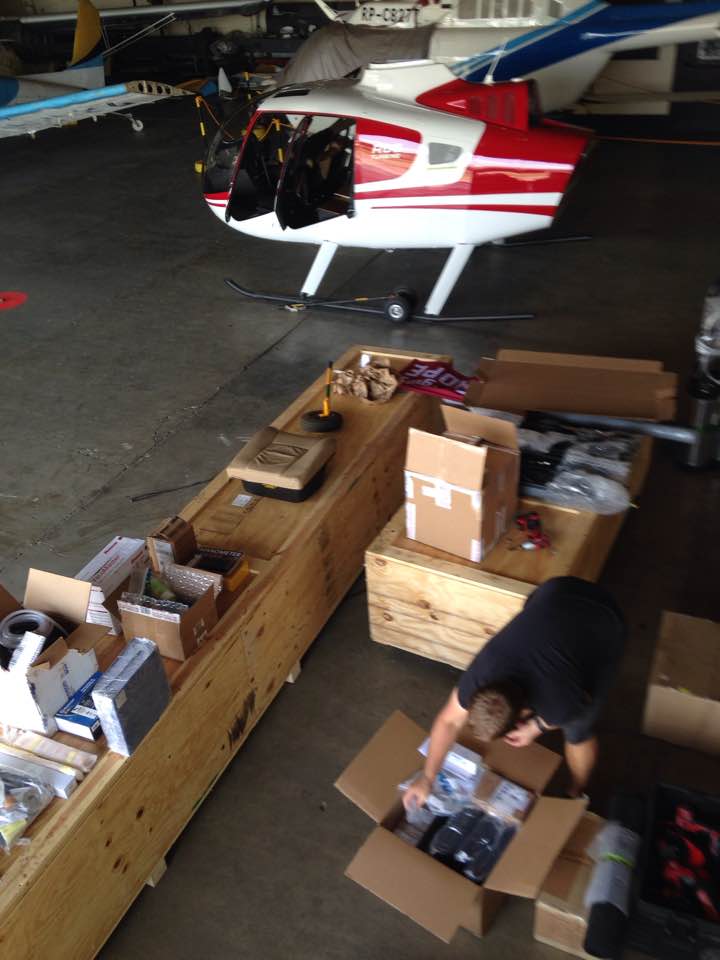 "It's like Christmas in June! Unpacking and organizing spare parts and tools," posted Josh.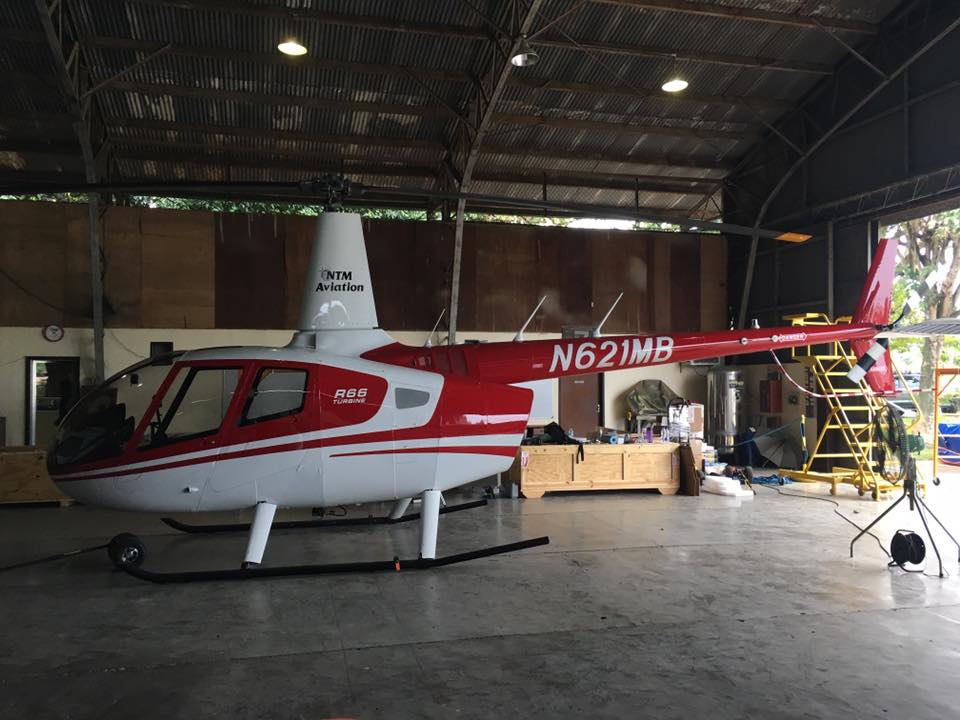 And putting it back together was a snap – for our well-trained professionals, that is.
By the end of this week, helicopter specialist and instructor Brett Randolph from aviation headquarters in McNeal, AZ, will arrive to help check all the systems and do the test flying. He'll also do a currency check with chief pilot Brian Schaadt, who will be flying the R66 in the Philippines.
The arrival of the R66 marks the culmination of more than three years of planning and trusting God. Thank you for all your petitions to God as He unfolded His plan in His time. The R66 will serve missionaries teaching God's Word and making disciples among the people groups of the Philippines – even those who live in the most remote mountains and most isolated islands.
• Pray for careful assembly and check-out of all the systems.
• Pray for a thorough check out for Brian Schaadt.
• Pray for God's provision of the high Value Added Tax we were required to pay.
• Pray for God's provision for funds needed to buy land and build a hangar.
You can be a part of getting the R66 program setup and flying. Go to http://ntm-aviation.org/projects/philippines-r66-helicopter.

Soon we'll have news of the R66's first ministry flights. Thank you for being on the team.