All it took was a soft spot in a remote airstrip to disable our Kodiak airplane 16 weeks ago.
No one was hurt as the plane landed on the newly completed strip. But the damage to the Kodiak was extensive. It needed a new engine. It needed a new propeller. It needed a new nose wheel. You and many others started praying right away.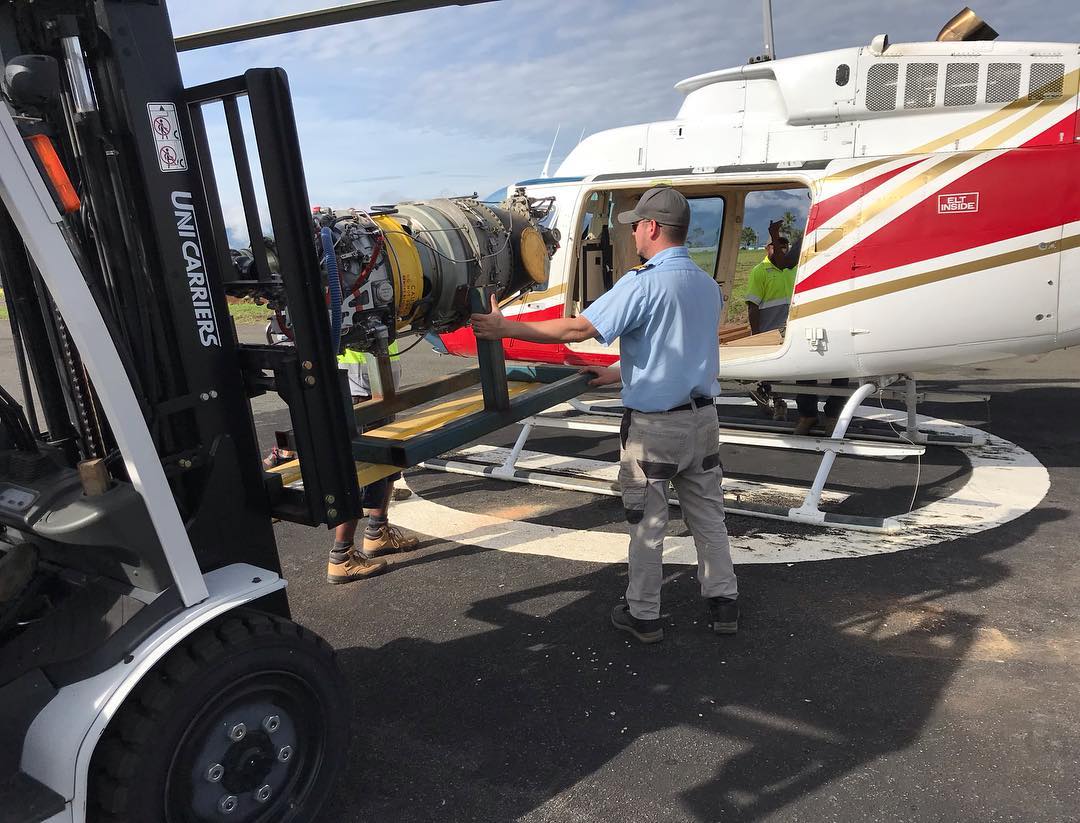 Engine being loaded for transport to airstrip
Gathering all the new parts took an international effort, requiring shipments of equipment over several continents. Ethnos360 Aviation personnel worked with many suppliers and providers to get the parts. A specialized repairman had to wait for a visa before he could enter Papua New Guinea to do some required procedures on the replacement engine. It all took time.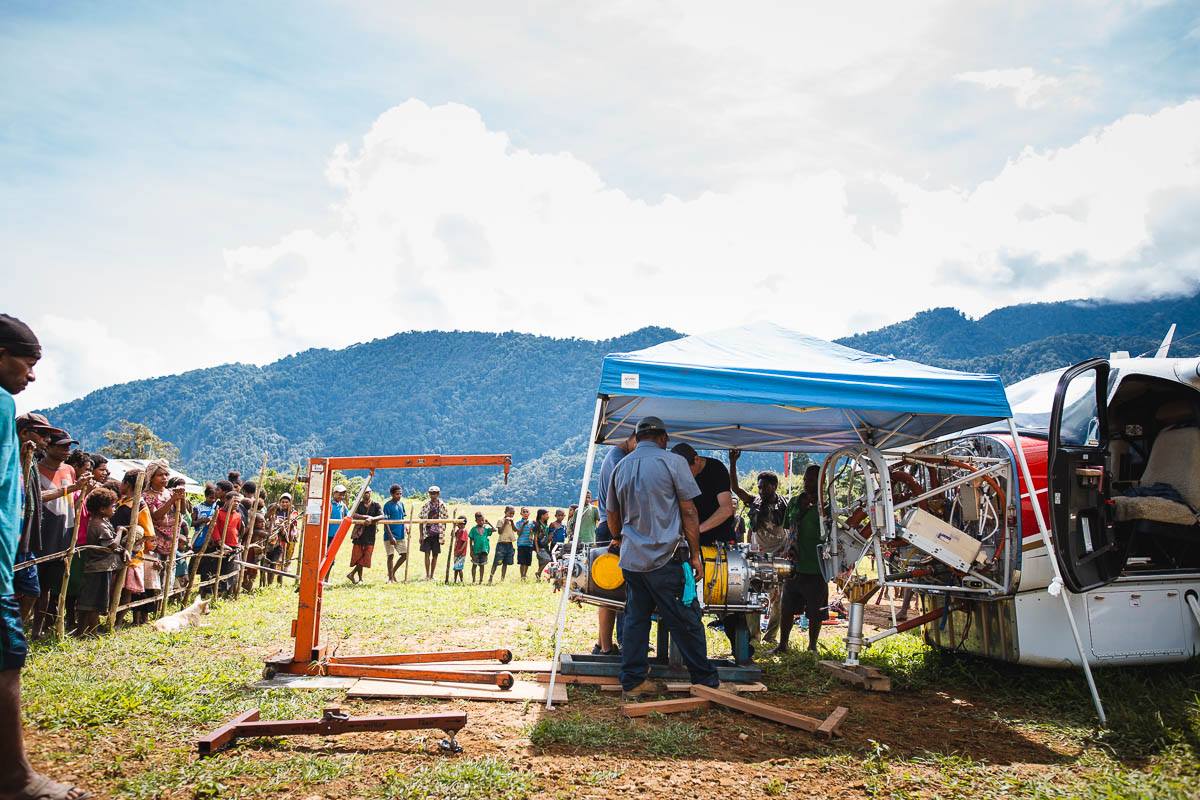 But you kept praying. Some of you pitched in with gifts toward the repair. The villagers near the airstrip stood guard over our Kodiak 24 hours a day to prevent vandalism.
Finally, on Friday, November 30 (PNG time), the Kodiak was ready. One of our Ethnos360 Aviation pilots flew "NTZ" from the remote airstrip back to our hangar in Goroka.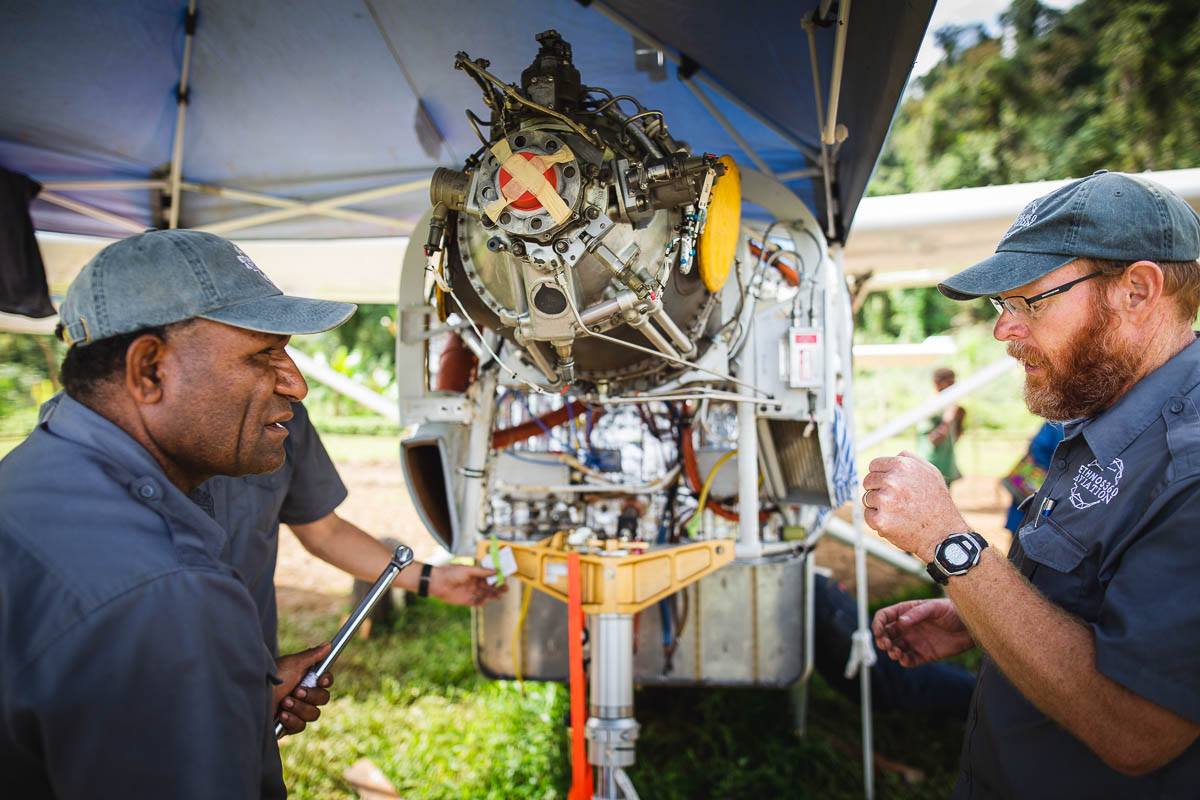 After our mechanics go over it with a fine-tooth comb, finalize all the repairs and finish up some inspections, our Kodiak will be back into full service, serving church planting missionaries. For some teams, this will be the first Christmas with believers in their people group!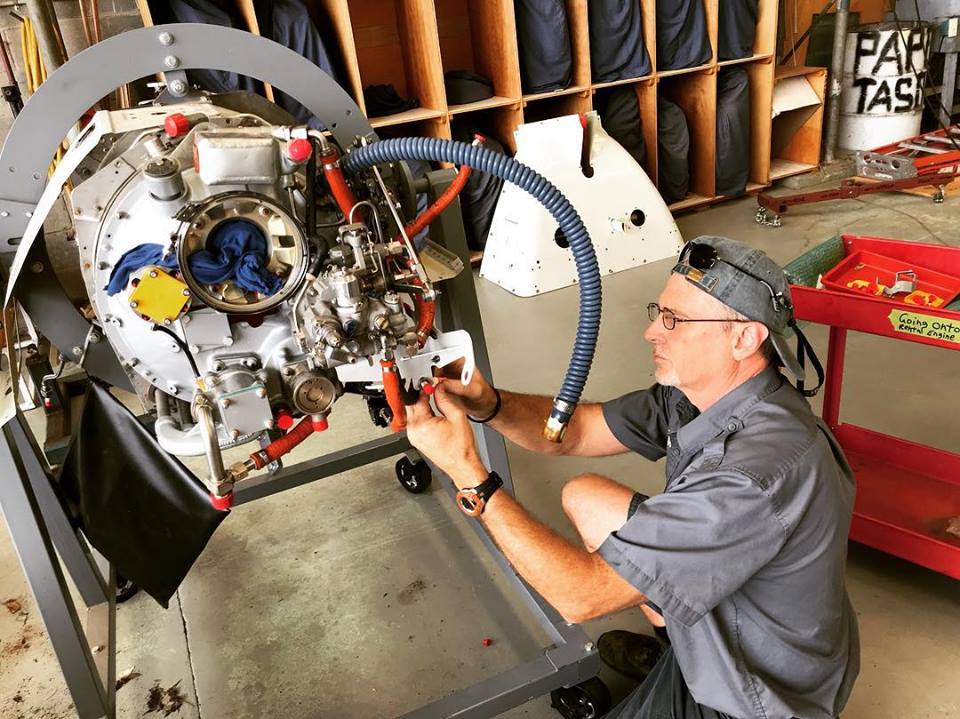 Thanks again for all your prayers, concern and financial help. We couldn't do it without you. Best wishes from Ethnos360 Aviation for a Merry Christmas and a prosperous New Year!