"We're not thinking of anything else. We want God's Word."
A man from the Kovol people group had hiked four hours to join an eager bunch of Kovol men helping to build houses in their village for the anticipated church planting team.
"I want to let you know," he said, "that the reason we're helping you is because we really want to hear God's word."
That's pretty good thinking to start out the year!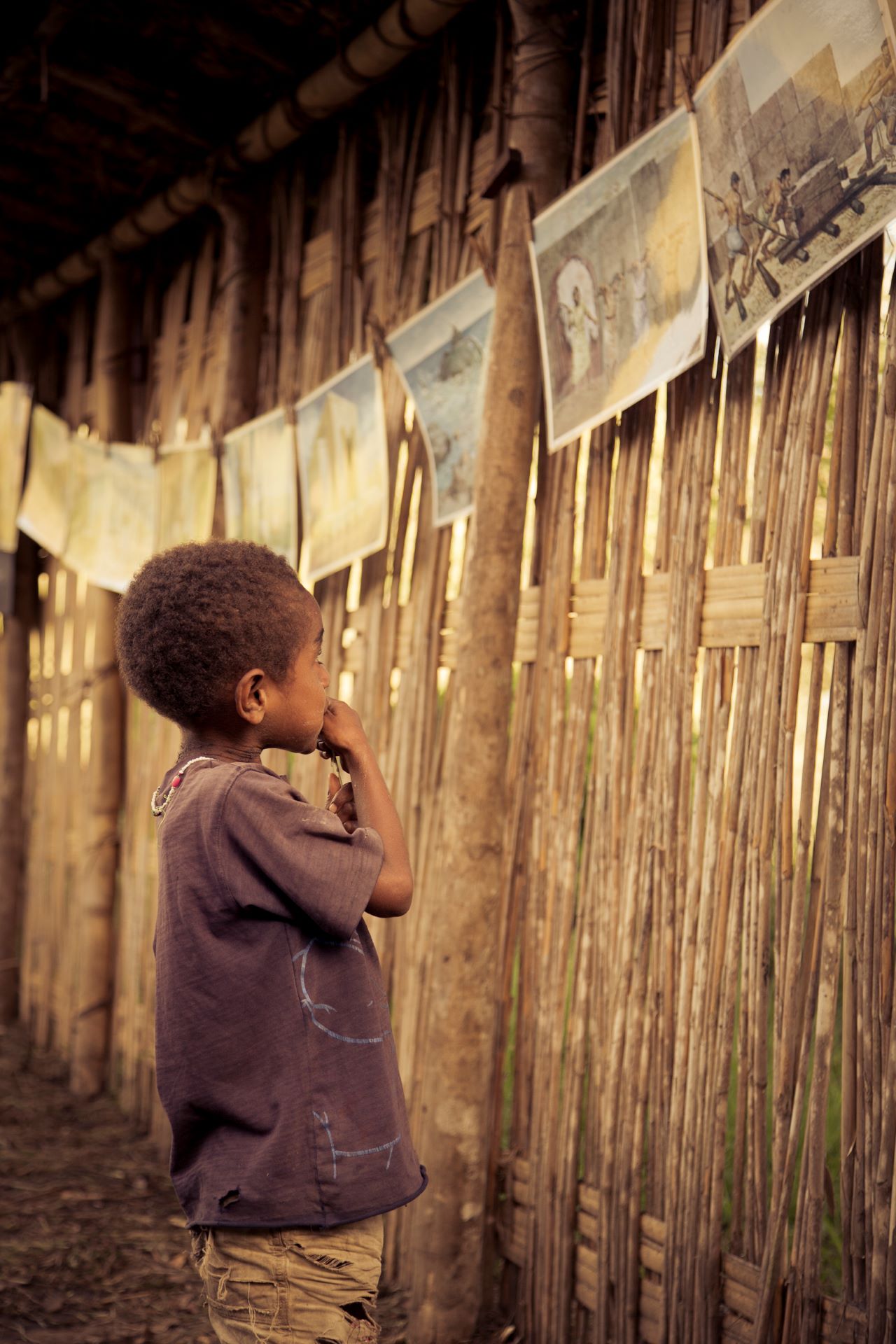 This village in Papua New Guinea is remote. It's so remote that a person would need to hike 12 hours through the jungle from the closest road to get there, writes Miriam Eikelboom, a Swiss missionary who runs the Ethnos360 Aviation parts department in Papua New Guinea.
Twelve hours of hiking is grueling in itself. "And on this exhausting hike you only are able to carry the essentials, at most about 10 kg [22 lbs.]," says Miriam. Maybe that's ok for a recreational hike. But imagine moving all your construction materials – and then your whole household – 22 pounds at a time. It's just not going to happen.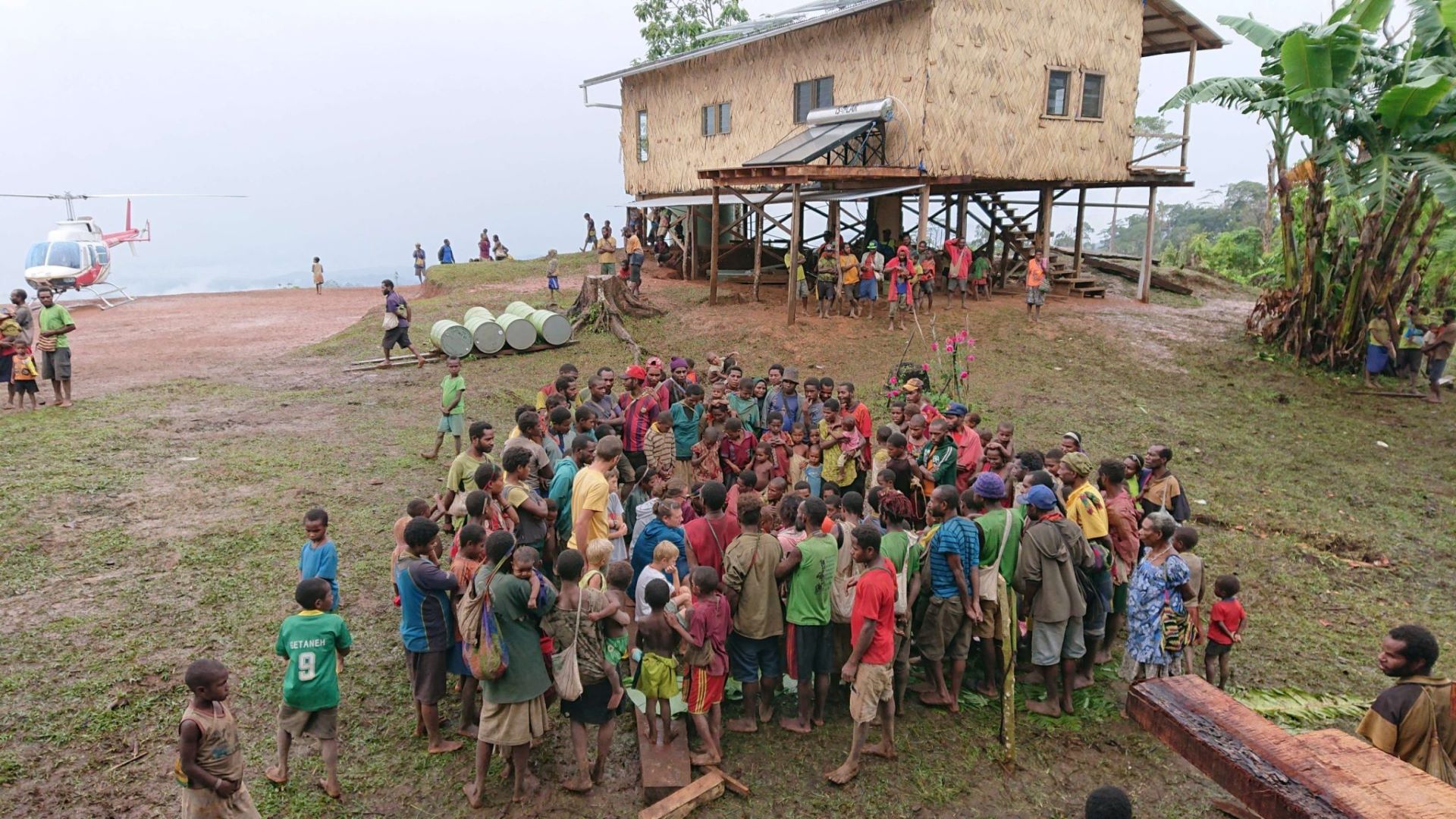 "That's when our LongRanger helicopter comes into operation," says Miriam. "The helicopter only takes 25 minutes from the nearest town and can carry 450 kg [992 lbs.] at a time."
So, it's no surprise that the helicopter has flown many shuttles of building materials into this village in Kobol —and also shuttled in a building crew — to construct serviceable houses for the church planting team. The idea is to make houses sturdy enough that the team can dedicate themselves to full-time language and culture study for the next four years — and then stay there ten to fifteen years after that to teach God's Word and establish a thriving church.
This very month, the houses were at a point where the team could move in and begin interacting with the Kovol people. So once again, the helicopter churned out flights, flying the families and all their living supplies into the village for the long haul of bringing the Gospel to the Kovol people.
You may have been instrumental in keeping the LongRanger helicopter flying to sustain ministries like the one in Kovol. Would you also take time to pray that God will provide three smaller R66 helicopters to replace the 40-year-old LongRanger? Ask God to provide in His perfect timing so there is no interruption in service to our dedicated church planting teams. Thanks for being a part of reaching people like the Kovol.