You'd have to wonder which was worse – the intense pain of appendicitis or the despair of knowing that surgery was ten hours away. By boat. Over open ocean. Followed by a three-hour drive to the hospital.
That's what Maricel faced as she lay in the clinic on the island of Babuyan Claro, a tiny volcanic dot just off the northern coast of the northernmost island in the Philippines.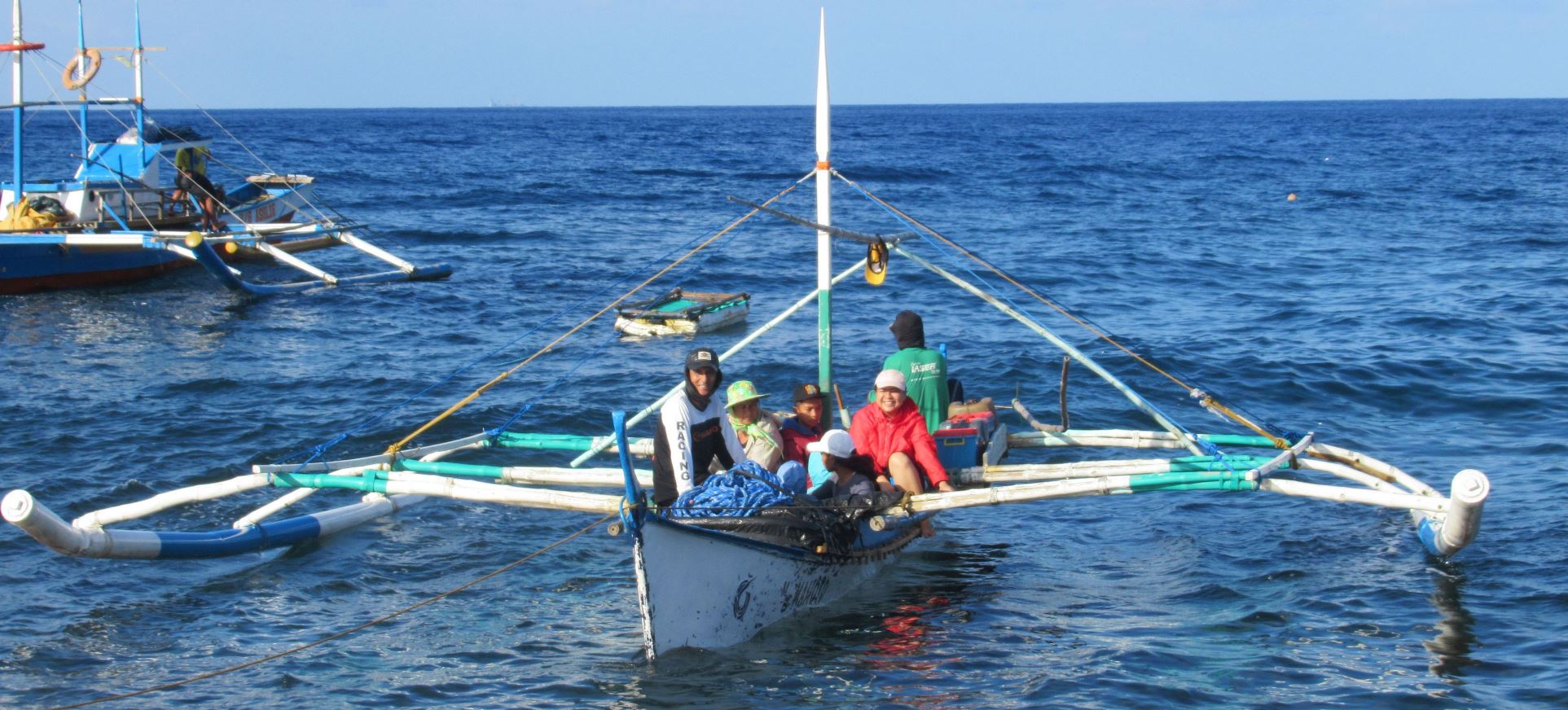 The boat out to Babuyan.
The situation looked grim – except for an amazing chain of events that God had set in motion a week before.
It all started when forty-year-veteran SIL Bible translators heard that Ethnos360 Aviation might be able to give them a flight from Babuyan Claro back to the mainland after their yearly visit there.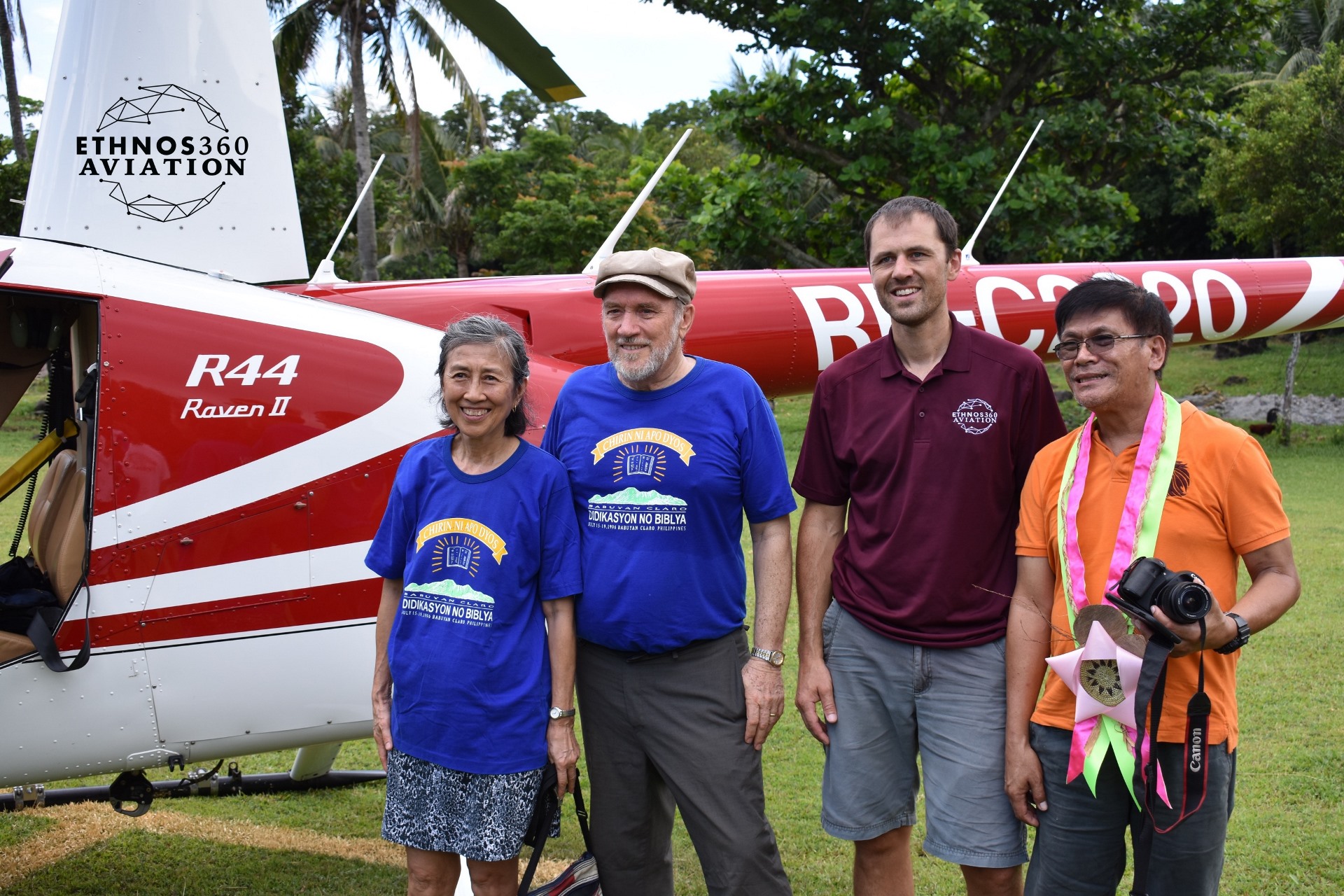 The translators, pilot Zach, and Rene Tanjusay
Though Ethnos360 Aviation had never flown to Babuyan Claro before, pilot Zach Keller was game to go. When he named the price, the missionaries were amazed at how affordable it was. They were also delighted at the thought of trading a ten-plus-hour boat ride for an hour's flight – especially considering that their trip out to the island had been in an open outrigger boat with a cracked keel!
At almost 70 years of age, they just weren't sure how many more times they could endure the rigors of this yearly voyage. The seasickness alone was enough to deter anybody. So they gladly booked the helicopter for a couple of weeks out.
A week after that request, Rene Tanjusay, a gifted Filipino missionary teacher, contacted Zach to ask for a flight also – to where else but Babuyan Claro! Ethnos360's affiliate
in the Philippines was considering putting missionaries somewhere in the Babuyanes island group, and they asked Rene to touch base with the church on Babuyan Claro. They
wanted him to explore what Bible teaching or other help the mission might provide for the church. And though he didn't know it, God was also arranging for him to meet the SIL
translators!
The very day after flying Rene Tanjusay and his survey team to the island, Zach got the third "Babuyan Claro call." An emergency! Maricel had appendicitis. She probably wouldn't survive the boat trip. But now they knew who to call. The island's one SAT phone could reach Zach! God had providentially opened the skyways to Babuyan Claro just in time to give this woman a lifesaving flight she could never have dreamed of.
By your sacrificial and heartfelt gifts for flight sponsorship, God orchestrates scenarios like these over and over. He makes flights available and affordable – whether for expatriate translators, national Bible teachers, or ethnic persons in physical need.
Rene Tanjusay put it well to the people: "Thank God because there are lots of people all over the world who give money so the helicopter can fly out here for the evacuation." And it can fly for faithful translators working until the job is done. And it can fly for Bible teachers who will be a resource for the church. Thank you for the part you play in facilitating these amazing connections by making flight affordable.