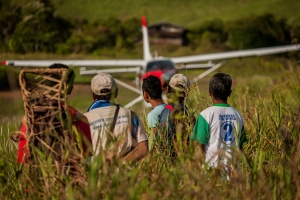 In the regions where Ethnos360 Aviation serves in Asia-Pacific, about 75 percent of the missionaries are trained and skilled national or tribal believers – and they usually have extremely low support levels. "Our sandals are thin," Wana missionary Pa'a Gebi said. They lack the funds to pay the ever-escalating cost of the flights that are so necessary to sustain them for the long haul of planting a thriving church. You can help!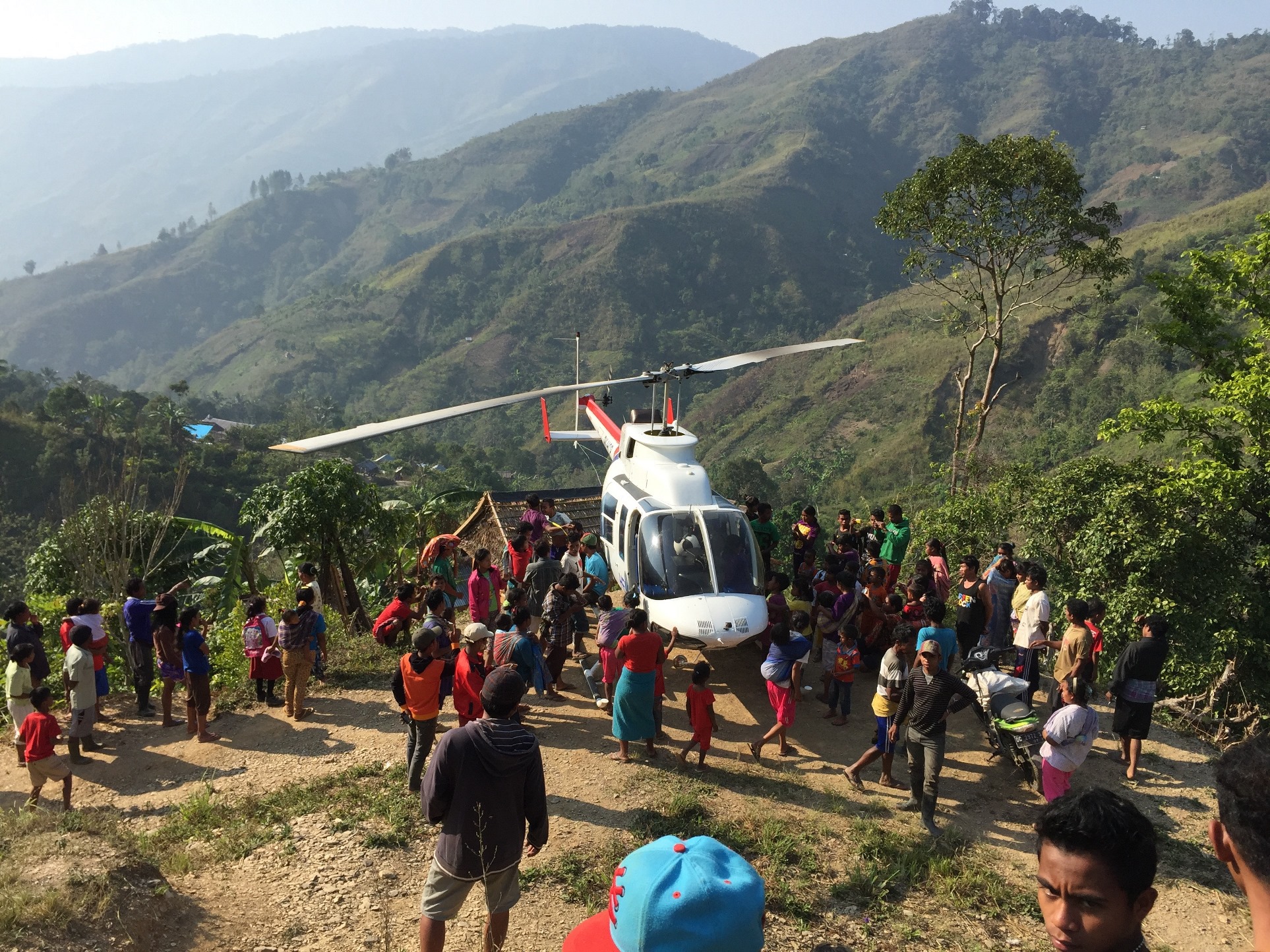 The Way It Was
When the truth of the gospel gripped their hearts, Wana believers were eager to take the gospel to those around them. They would hike to remote villages, carrying their children, a few belongings and a little food. But by the time they reached their ministry location, the food was nearly gone. When it ran out, they had to hike out to find a village that had surplus food to sell. Valuable time was lost as they struggled to meet their own needs, and ministry suffered.
The Wana missionaries knew the helicopter was available, but they couldn't afford to use it.
In 2011, NTM Aviation, now known as Ethnos360 Aviation, started subsidizing a small percentage of each helicopter flight. However, that reduction in price was not nearly enough to enable nationals — and even some westerners — to afford it. As Pa'a Ralin, a missionary from the Wana tribe, observed, "It is a matter of fact that the pilot has not set a high price. He has told us we can go for just $50, but we only have a little over $30."
Almost enough is still not enough.
Pa'a Gebi prayed, "Lord, prepare the hearts of people who can help by giving … which can enable us to use the aircraft."
Help the gospel take off on Ethnos360 on Vimeo.
The Way It Is Now
In September 2015, Ethnos360 Aviation decided to take all the undesignated funds that we could and use them to make flight affordable. Our goal? To provide flight service for any of our missionaries who needed it.
Now flights quickly and easily transport missionaries and supplies to villages so teachers can stay on task. No more long and dangerous days of hiking. Time is spent instead on language and culture, literacy, translation, teaching and discipling. Thriving groups of believers can now reach out to new villages and even new tribal groups.
The Way It Will Be
Affordable flight is only possible as God provides. You can use your resources to make sure that missionaries from Wana and other tribes have the flights they need to carry out the work of planting thriving churches.
Another related project is Missionary Flight Sponsorship.