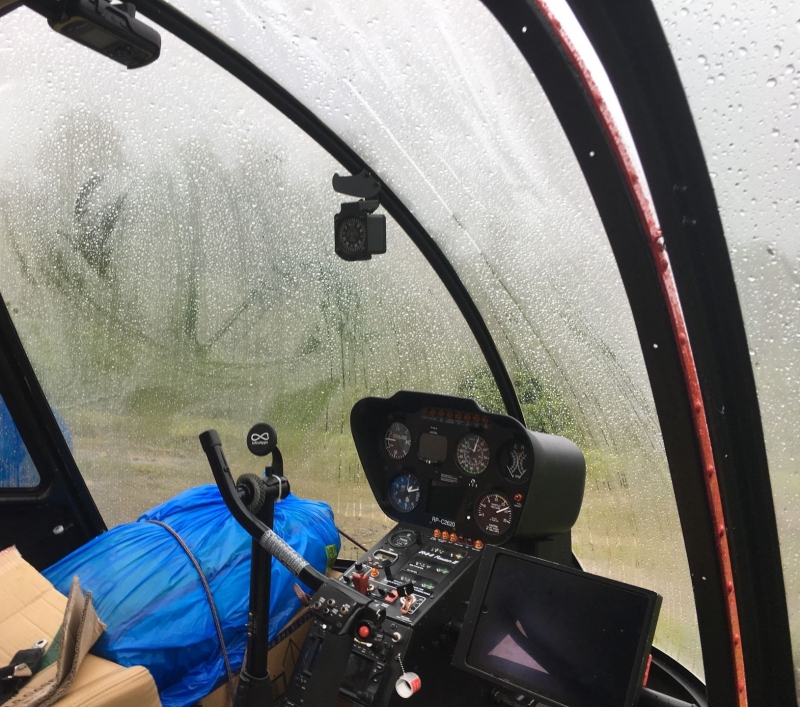 You've probably heard that Arizona, where Ethnos360 Aviation bases its training operations, is in a serious drought right now. And we sure could use a downpour.
The downpour we experienced this week, however, was not rain but an amazing gift from our very loving Heavenly Father.
Just yesterday, God provided Ethnos360 Aviation with another NEW Robinson R66 helicopter – this time for Asia-Pacific. Songs like "How Great Thou Art" and "Our God Is an Awesome God" hardly seem sufficient to give Him our praise. We experience God in many ways: some small, some large. But this one is miraculous!
For quite a while, Ethnos360 Aviation has been focusing hard on promoting the need for three helicopters for Papua New Guinea. You, our faithful partners, have responded. Through you, God has provided the first R66, and we are just over half way to the second one.
All the while, Asia-Pacific also had a pressing need for a helicopter, though we did not announce it as a project. But God knew our need. Now, through our partner Ethnos Canada, God has done the impossible for us yet again.
The Ethnos Canada leadership team presented the need of an Asia-Pacific helicopter to a Canadian donor seeking a project to fund. Not only did he agree to provide for the helicopter itself but also for the outfitting and shipping to the field. Our Canadian helicopter pilot in Asia-Pacific, just finishing his language study, will now have a helicopter to fly!
God's downpour of blessing came through the beautiful global team He has put together for Ethnos360 Aviation. And the downpour of blessing will continue as this helicopter serves as an essential tool for the national and indigenous churches that we work with in central Asia-Pacific.
Everyone, from the donor to the indigenous missionary being supported by the helicopter, is a vital link to reaching a world for Christ. And you are a vital link as you pray and undergird the work God has given Ethnos360 Aviation to do.
Thank you for being part of the team! Rejoice with us at God's downpour of blessing!