Disaster comes ... God answers!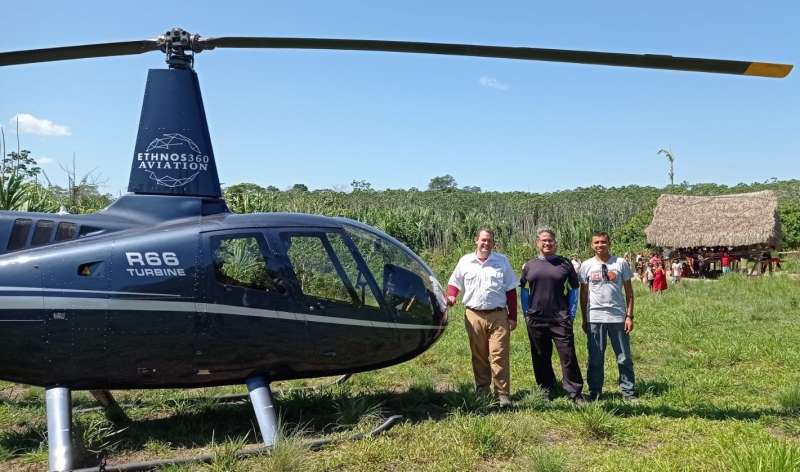 Pilot Jeremiah on a ministry flight just before the helicopter was destroyed.
You heard about the damage to the Ethnos360 Aviation helicopter in the devastating hangar collapse in Brazil. It leaves our church planting families stuck in remote villages with no air service – just months after COVID flight restrictions were finally lifted.
Now our hands are tied. There is no helicopter even to take them groceries.
But the more impossible the need, the more we all can see God at work! All glory to God that insurance should cover $1.2 million USD, close to what we need to replace the R66!
NOW (and always), what we need most is prayer.
Pray that a suitable R66 can be quickly located for purchase or lease in Brazil. We want to resume flights as soon as possible to relieve the missionary teams – some with tiny children – in the jungle villages.
Replacing the helicopter is also crucial for getting our USA-trained Brazilian helicopter pilot, Bruno, in service. He needs to complete his field check-out with Jeremiah before Jeremiah and his family return to the USA. Bruno and his family had only recently arrived back in Brazil when the helicopter was destroyed.
Pray also that a way will open for Bruno to locate a government-approved school where he can get his Brazilian helicopter certification, a prerequisite to beginning his flying.
With all of these setbacks, our aviation and church planting teams in Brazil need your faithful prayers for encouragement as they personally feel the spiritual battle they are in.
Only God can accomplish these seemingly impossible feats.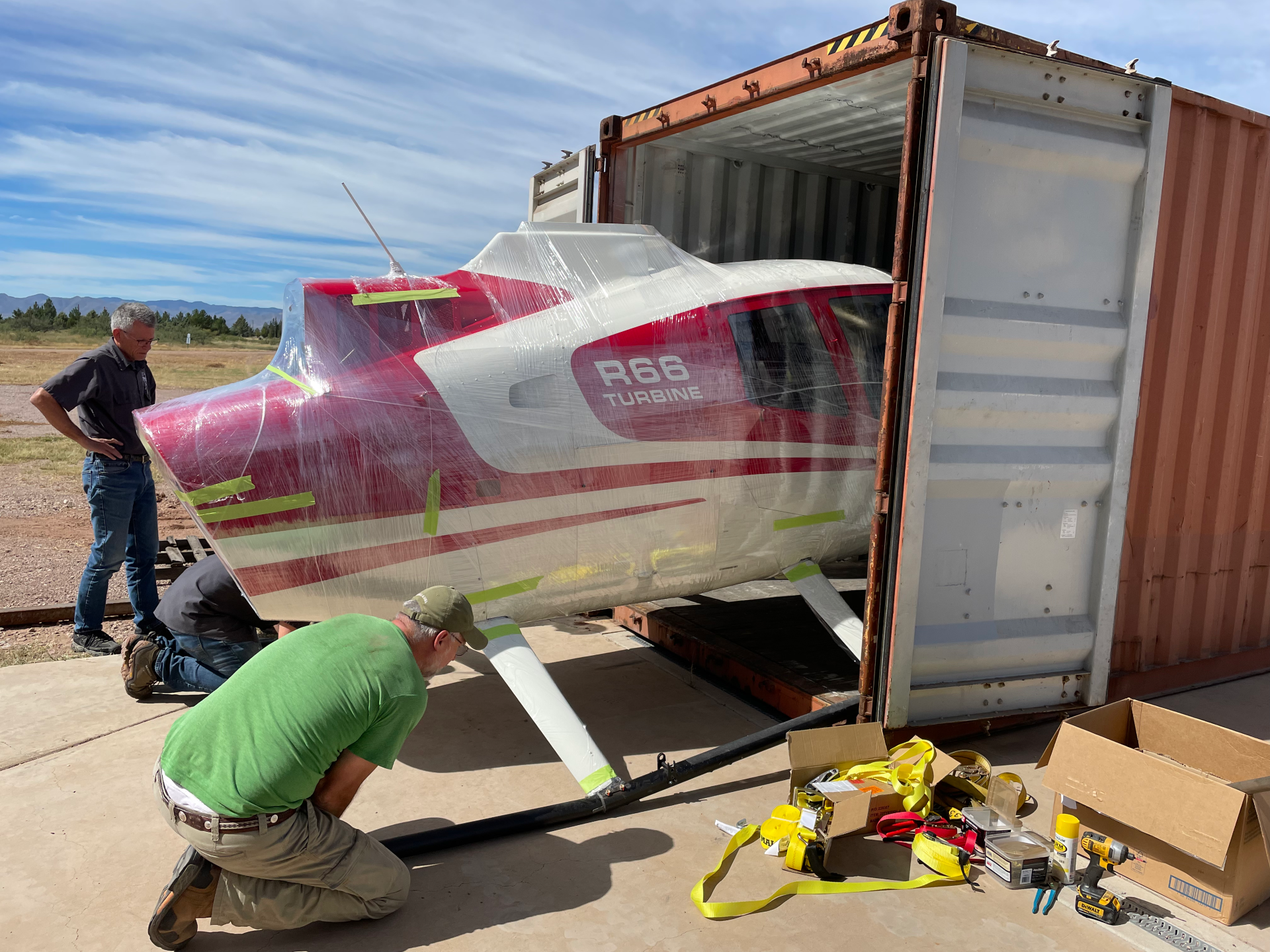 And speaking of God doing impossible things
The container carrying the R66 helicopter destined for Papua New Guinea is headed for the docks around October 25th.
With the huge backlog in the shipping industry, some say it will take six to eight months to arrive in PNG. PRAY that God's hand will be on the container, protecting it and speeding it along its way. Let's ask for a miracle!
Thanks for standing with us in prayer!