Finally a Reality!
Dedication of R66 in Brazil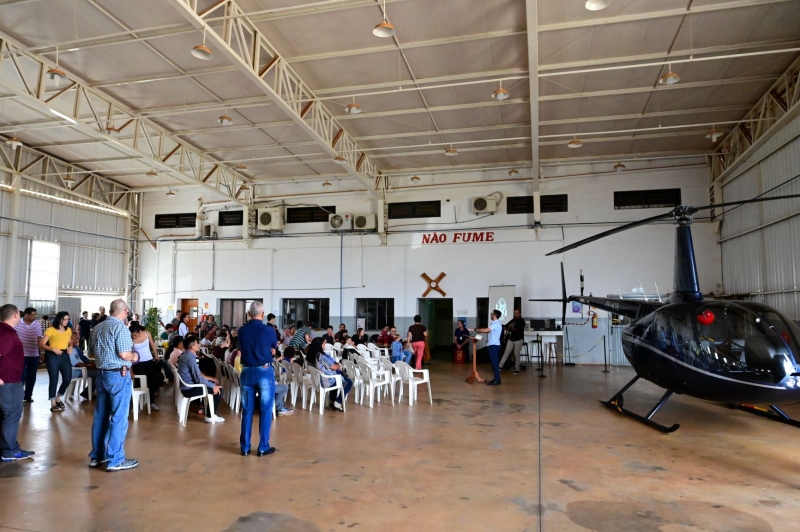 "God will do anything to see to it that mankind hears His Word. If a helicopter becomes necessary, He provides it."
Edward Luz, president of New Tribes Mission of Brazil, joined 120 grateful attendees Sunday, January 26, in dedicating the Ethnos360 Aviation R66 helicopter that God provided for just that purpose.
Edward Luz, President of MNTB (New Tribes Mission of Brazil)
Pilot Jeremiah Diedrich summed up the sentiment of the celebration: "This is not MNTB's [our mission partner] helicopter, this is not the missionaries' helicopter, this is God's helicopter that is for His glory. When we look at it, we need to remember that God provides for His glory and for the growth of His kingdom."
One family particularly enjoyed the day. Pilot Bruno Siqueira, his wife, and two boys, plan to travel from Brazil to Ethnos360 Aviation in Arizona next week to begin specialized training to fly the R66. They plan to be part of the Ethnos360 Aviation team in Brazil. Maybe you have been one who has prayed for them in their multi-year wait for visas. Thank you!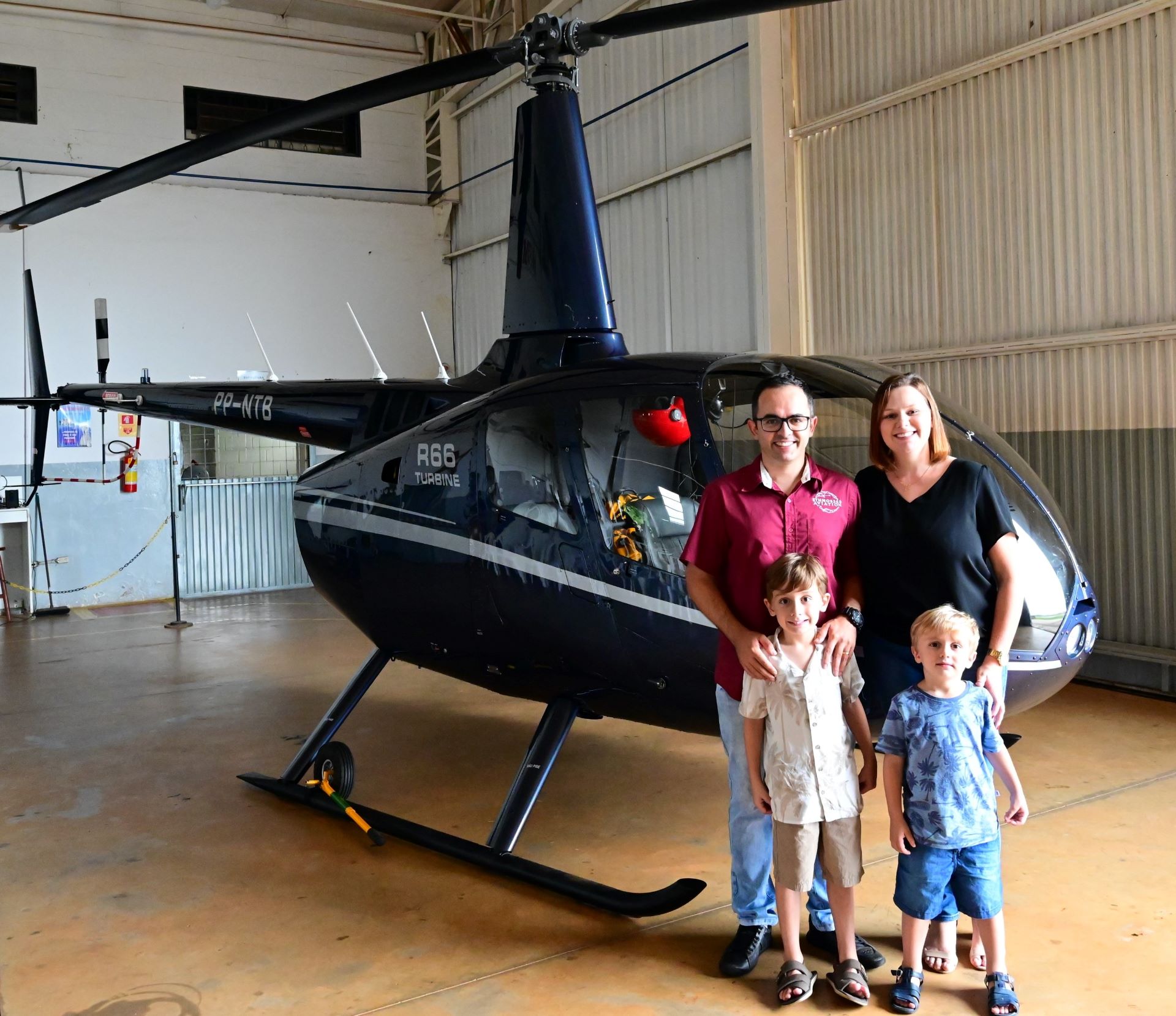 Bruno Siqueira and his family
Today, Jeremiah Diedrich begins flying the R66 to its place of service, accompanied by instructor Brett Randolph from USA aviation home office and Joel Rich, manager of our Brazil flight program. "The machine's beautiful! It flies beautifully," said Jeremiah. He's looking forward to making the first village flights as early as Friday.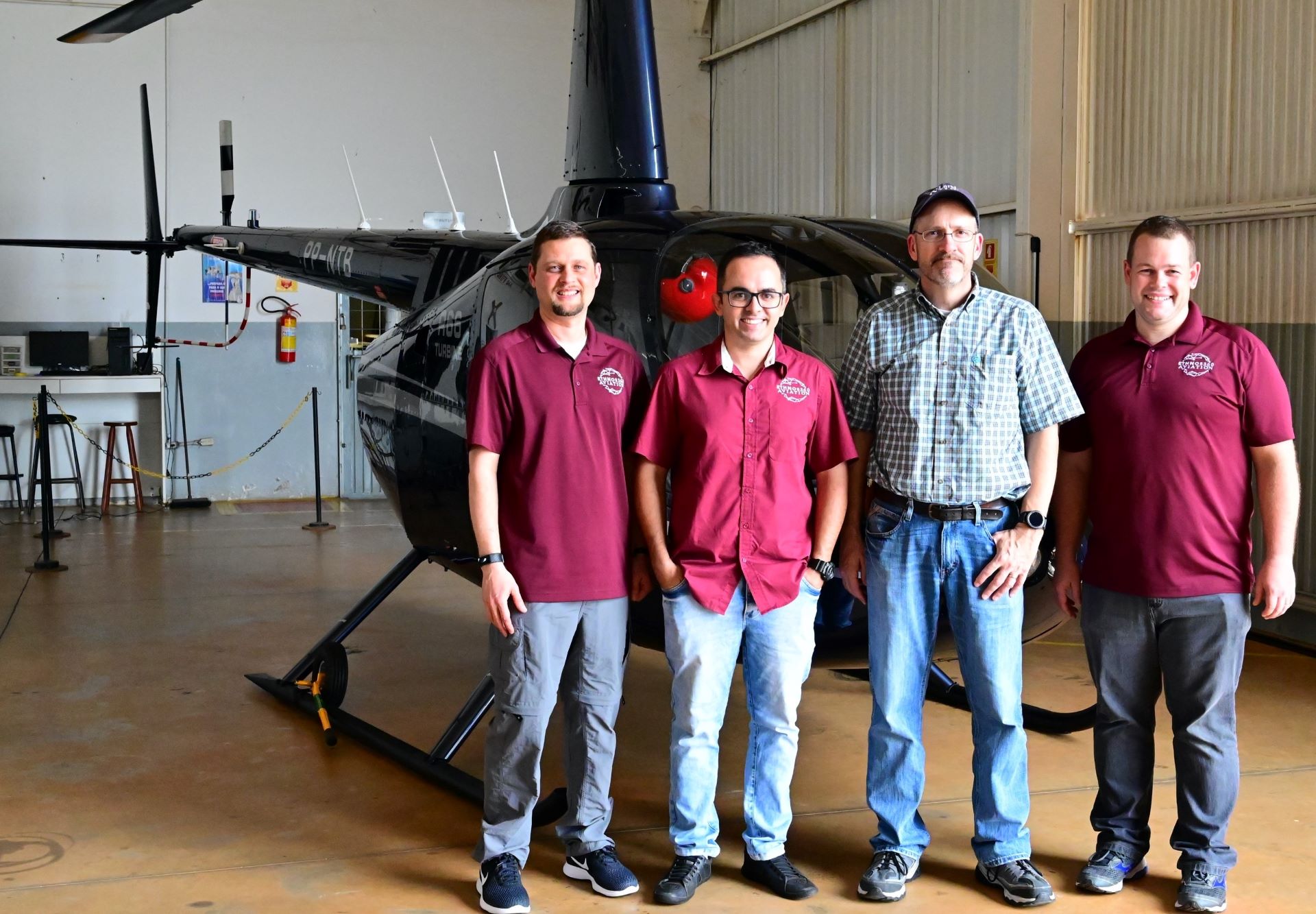 Joel Rich, Bruno Siqueira, Brett Randolph, Jeremiah Diedrich
"These are church planting locations that have never had air service!" posted Joel's wife Janelle. "We pray the helicopter will be a game-changer for these folks!"
Jeremiah's wife, Julie, added her thoughts: "It is so exciting that after so many delays and much waiting, this is finally a reality."
You have been part of that waiting – and praying and giving. Now you can be part of the reality that God is determined to reach those who need to hear His Word!
Please pray for safety over the next few days as Jeremiah and crew fly many miles. And pray for Bruno and family as they make the huge transition to the USA for the next year.
Most of all, pray that God will use this R66 helicopter to establish thriving churches in the isolated people groups of this far-flung region of Brazil.
Thanks for being a part of this vital ministry!