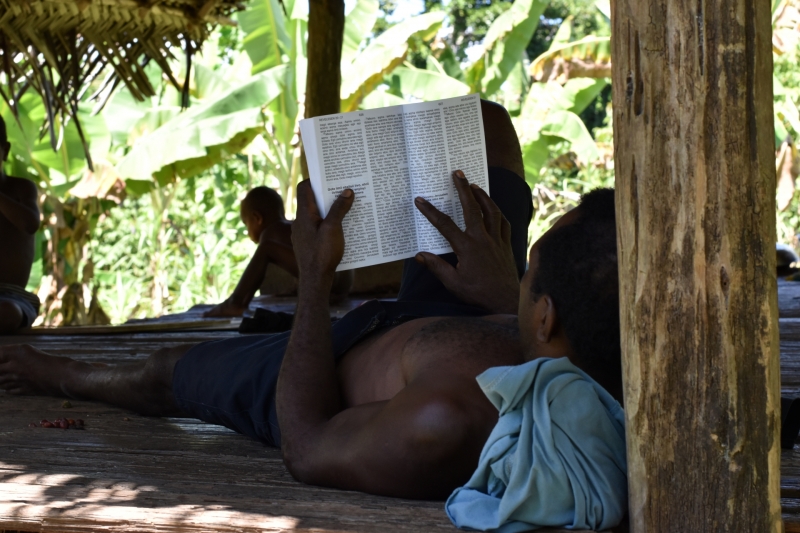 A man tenderly opens a plastic tote and takes a brand new book out of the pile, whistling as he works. Faces around him light up as they each get a copy, shyly leafing through the crisp new pages.
One takes his to a corner to read. A woman sits on her front steps, reading John 3:16 out loud. A man reclines, propping the book on his chest and following the words with his fingers.
The Iski people finally have 200 copies of scripture portions in their very own language. Before this, they only had loose copies of various passages.
"What a blessing and privilege it was to finally hand these precious books to our Iski Bible teachers," said Jason Williamson, one of the members of the team reaching the Iski.
"This process of getting these books into the hands of our friends here has been truly a team endeavor," he added, "from us working with the Iski church to draft and translate, to those who have given so sacrificially to see these books printed and shipped over. So amazing to see the Body of Christ come together!"
And just in case you thought you were not part of that team, Jason's coworker André Tousch emphasized, "We would not have reached the Iski people if there was no helicopter." They live isolated in the swampy lowlands of Papua New Guinea, with only unreliable land and river travel for infrequent trips outside of their area. So, God used the Ethnos360 Aviation helicopter to sustain the church planting team as they labored to get to this point.
After getting his copy, Ranqka, one of the Iski men, said to the missionaries, "Thank you for leaving your homes and coming here, living among us and working so hard to bring us God's talk in our language!"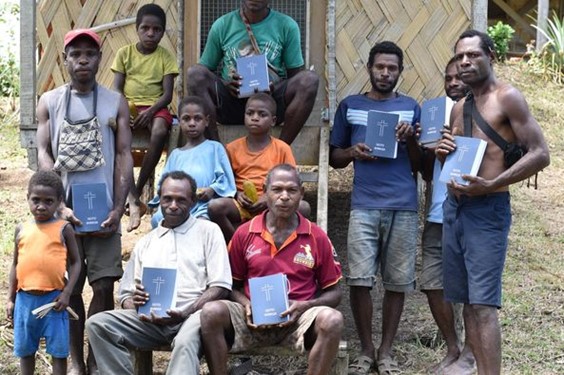 When you donate to Missionary Flight Sponsorship, you make the precious Words of Life available to people like the Iski. But just getting some portions isn't the end. The missionaries will keep needing the helicopter until the Iski have the whole New Testament in their hands and can stand on their own as a thriving church.
Thank you for your continued support to provide aviation to reach the grand goal of a thriving church for every people. Join Jason as he is "praying these books will be a catalyst of growth in the Iski church!"